With the beginning of its newest ship, the Beyond, Celebrity Cruises is adding a specialty restaurant to its already extensive offering on board Edge Class ships. This is a French restaurant on the theme of travel: its creator, the Michelin-starred Chef Daniel Boulud, has designed a menu made up of dishes inspired by his many travels around the world.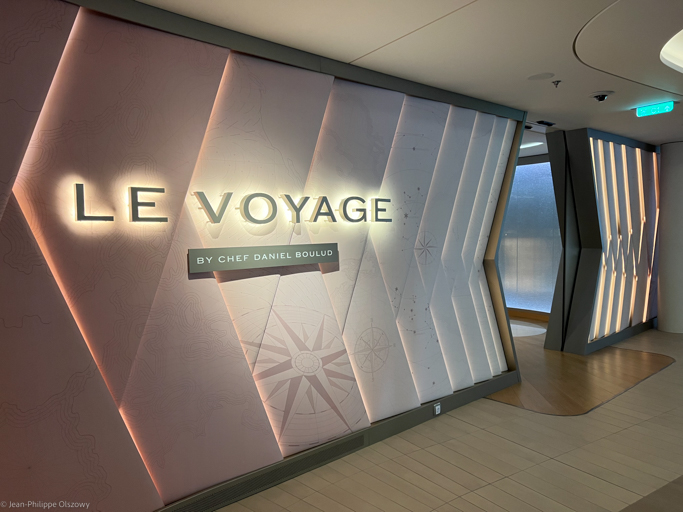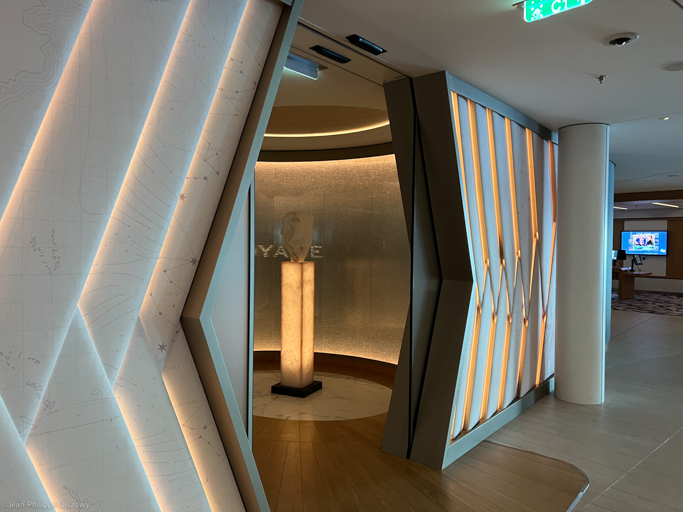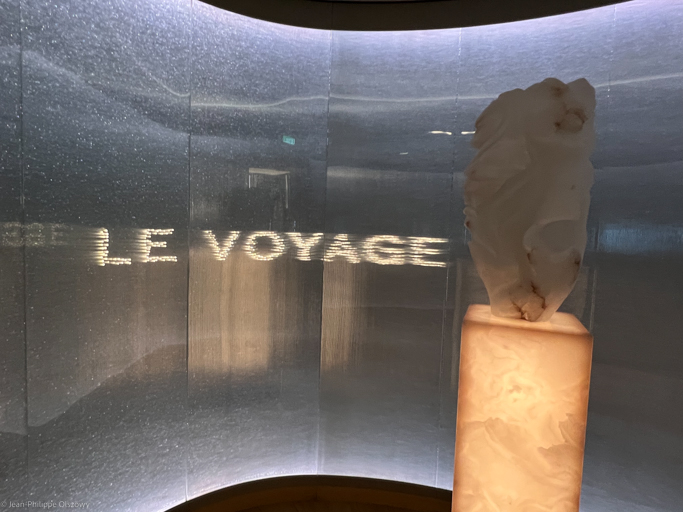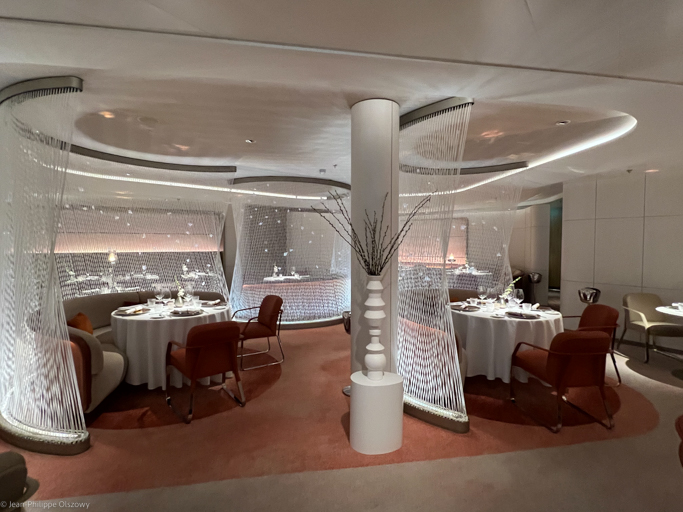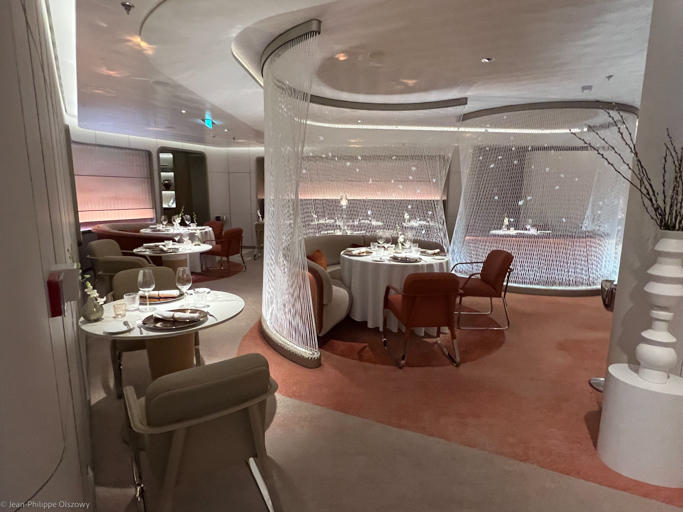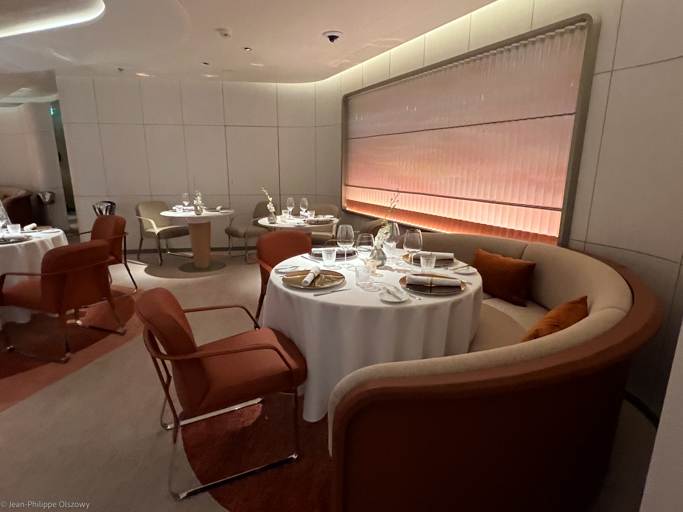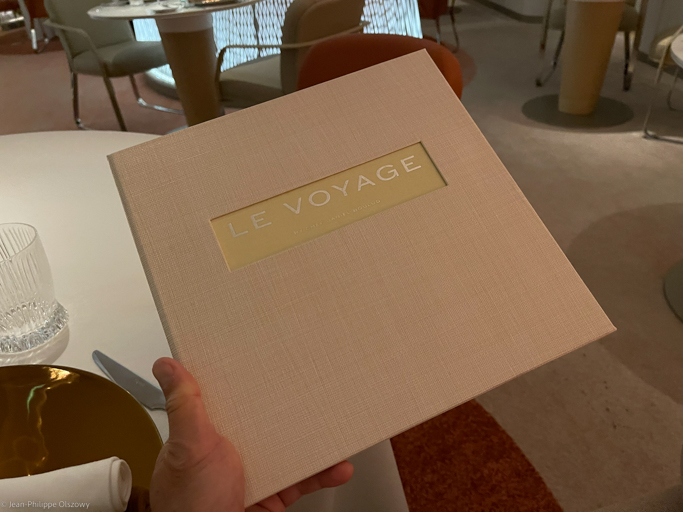 At the crossroads of a gourmet restaurant and a "fooding" trend, this restaurant offers 3 ways to discover the dishes:
The first is the most classic: à la carte. From a wide selection, you have to choose a starter, a main course and a dessert. To this will be added an amuse-bouche as well as sweets. The price is then $75 per person.
You can also let yourself be carried away by a 5-course menu, with an alternative at each stage. In this case, the meal is $125 per person.
Finally, it is possible to register for the "Chef's Table" dinner, which will take place one evening of the cruise in a specific room inside the restaurant. Animated and commented by a Chef as the dishes are served, the meal is also a 5-course menu with a few more surprises. And it will be $139 per person. The wine pairing is in addition, at $60.
On the menu, à la carte, the dishes I was able to taste were all excellent, clearly marked by their origin, such as a Tunisian beef tartare or prawns with tamarind and peanuts… just like the lobster risotto, very generous.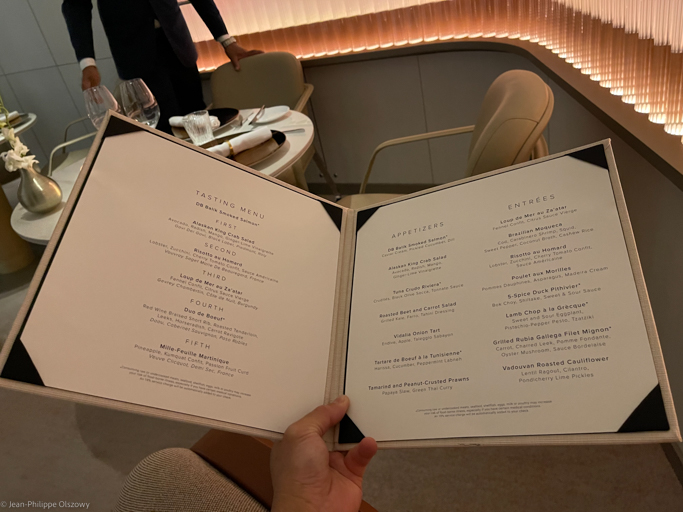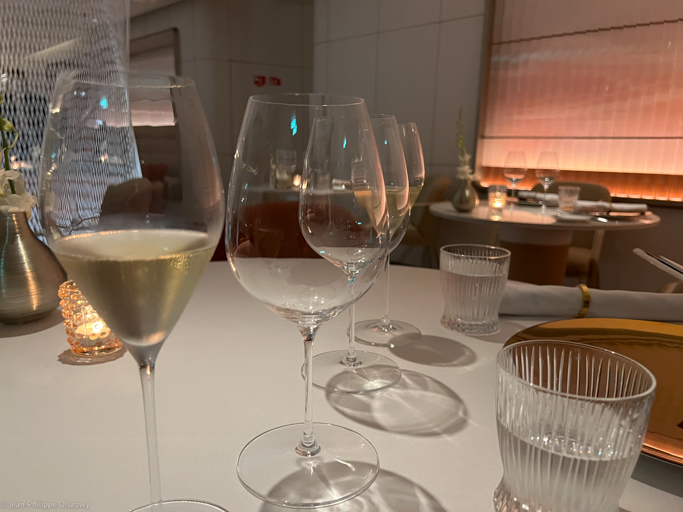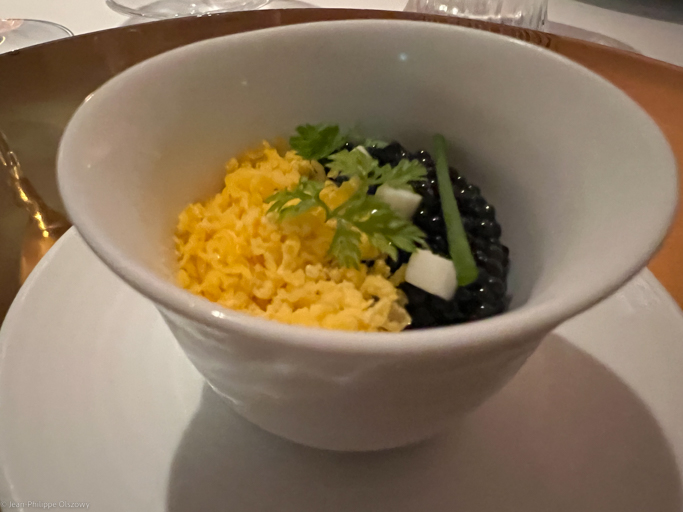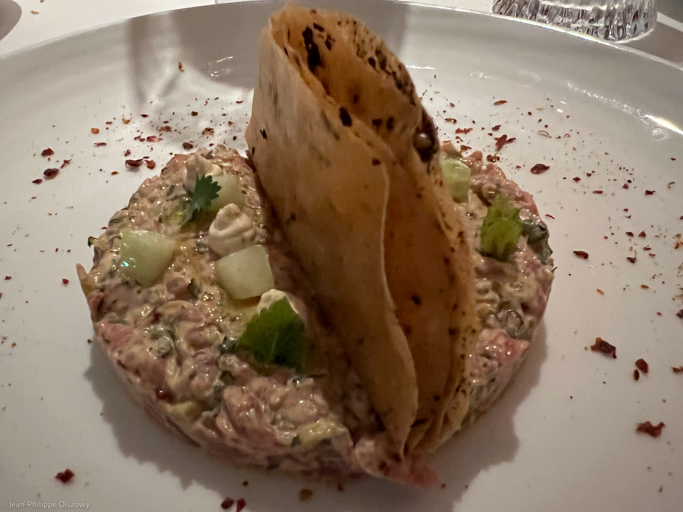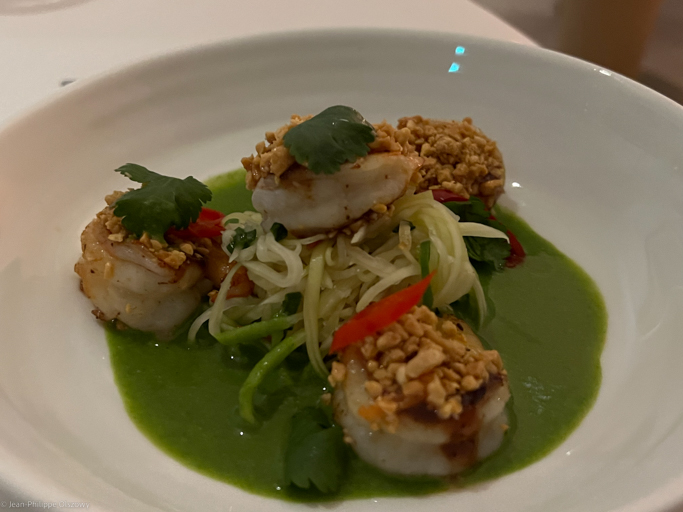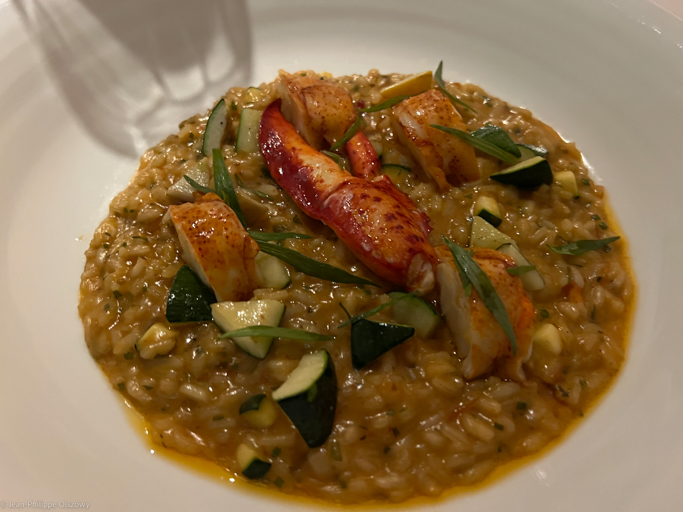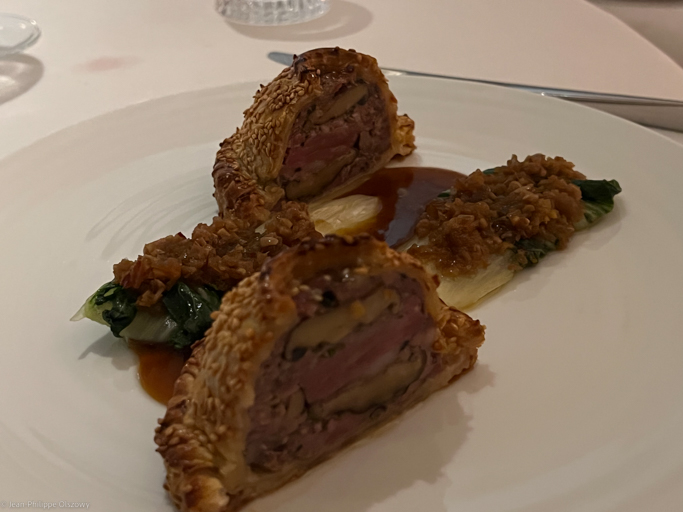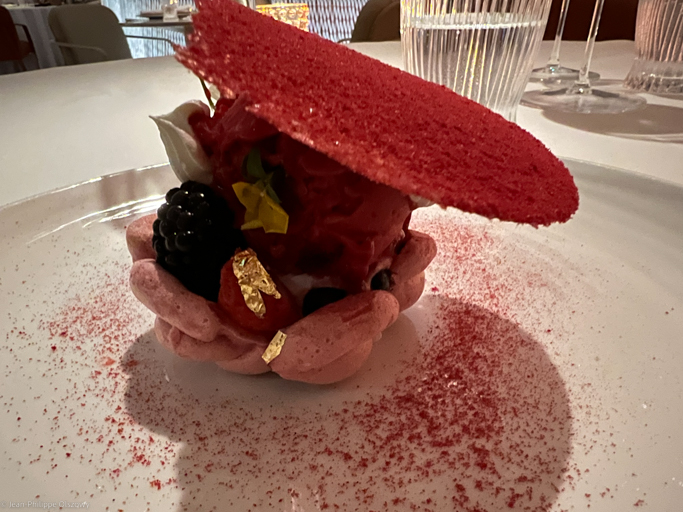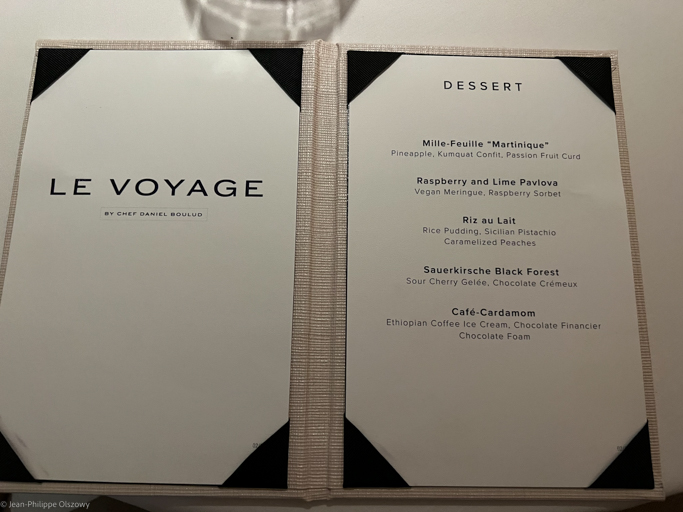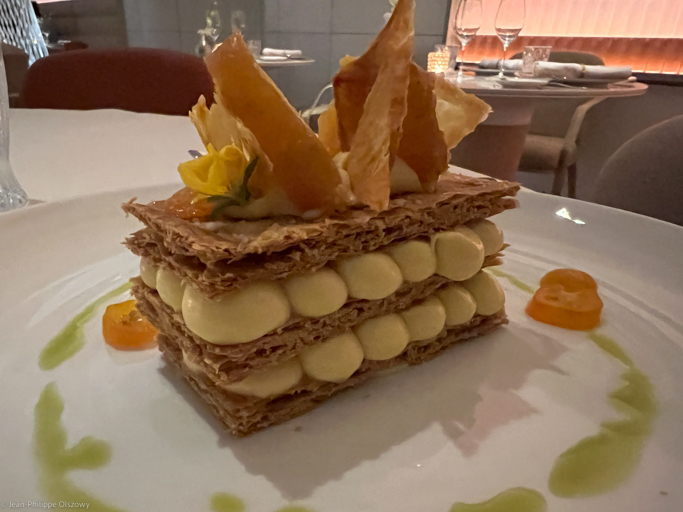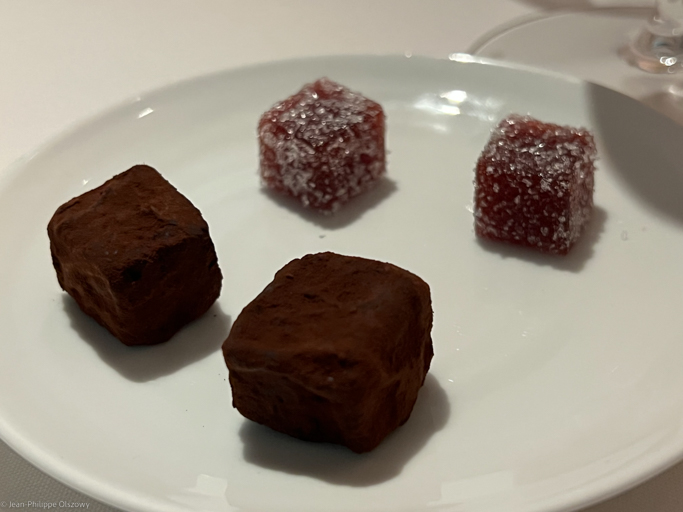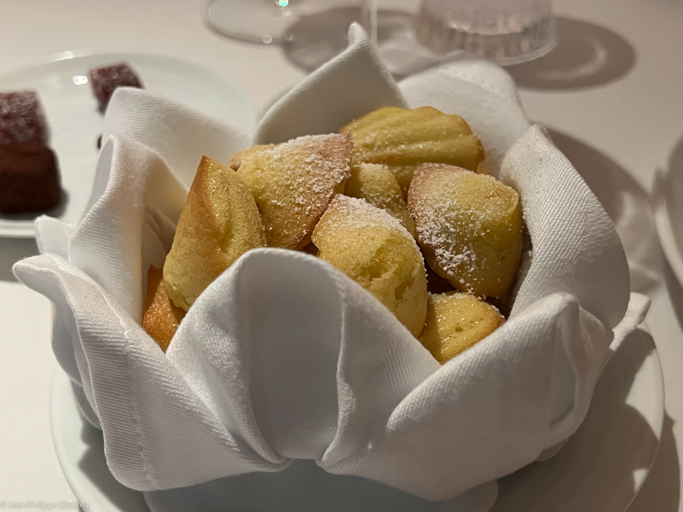 I decided to try the Chef's Table as well. It's actually the equivalent of the 5-course menu, with the participation of the Chef in charge of the restaurant who, in addition to a few dishes borrowed from the standard menu of the restaurant, allows himself to bring a personal touch (during my dinner, an Italian-inspired dish in addition to what was on the menu).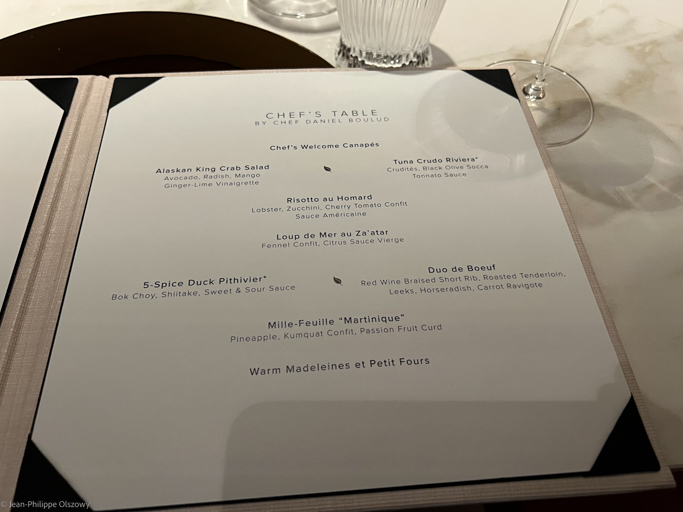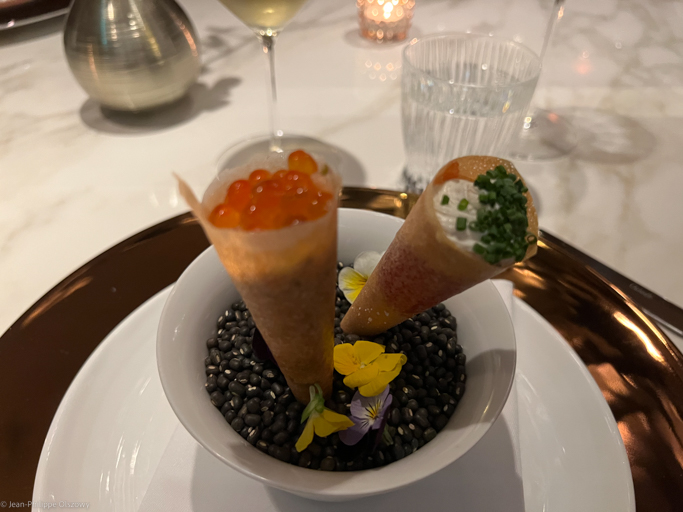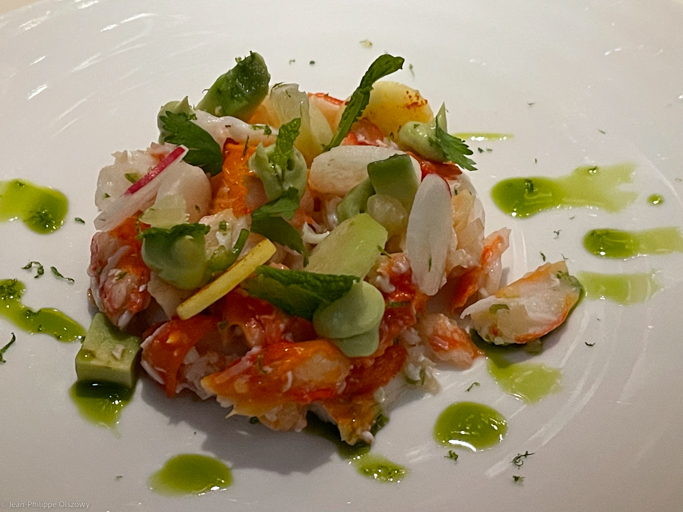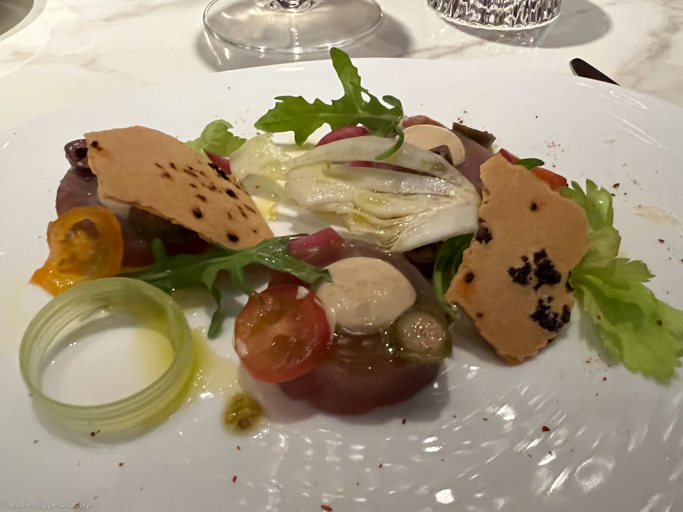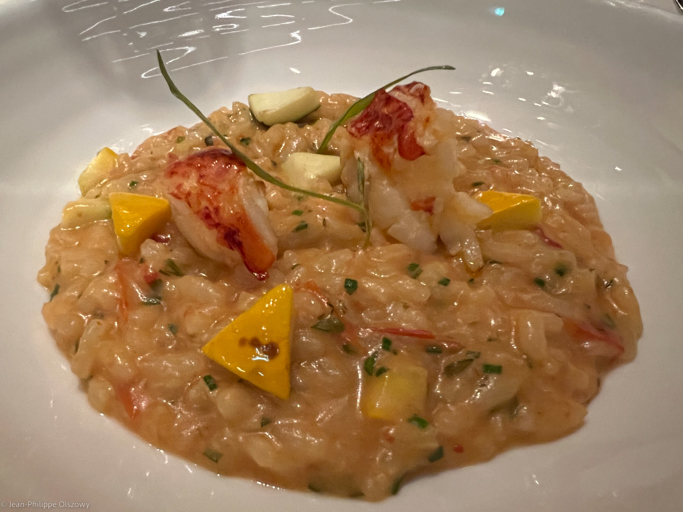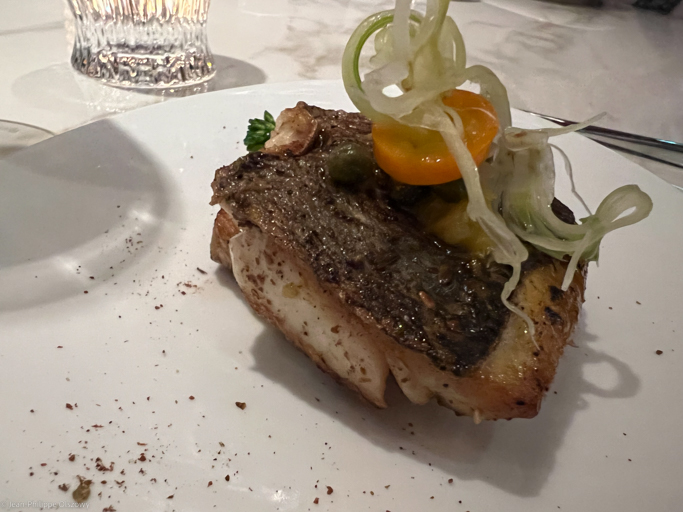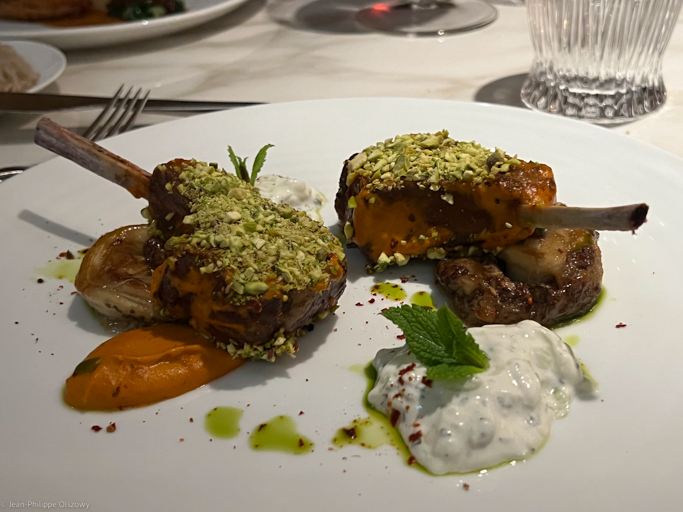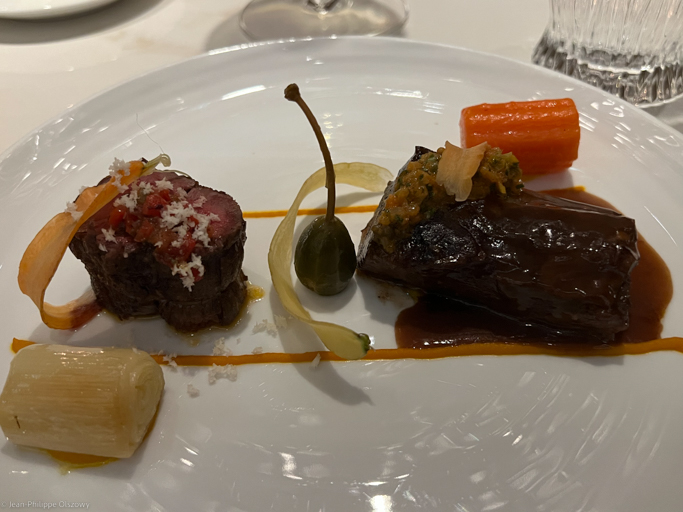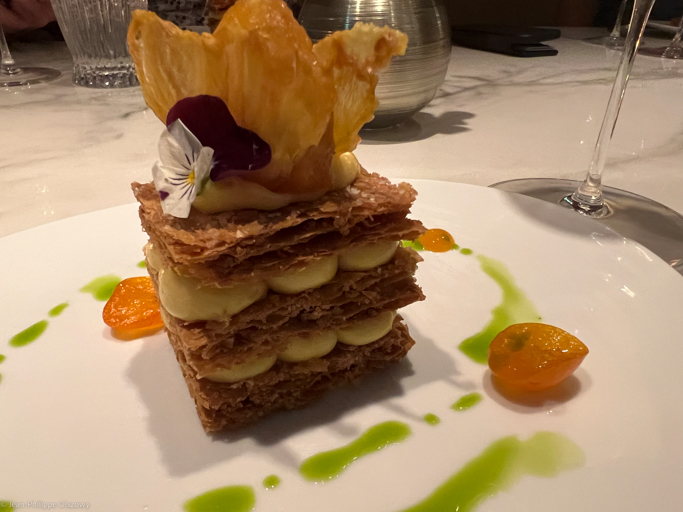 Again, everything was very good. Undoubtedly one of the best "Chef's Table" that I have tried, if not the best. The only downside I will bring is that the menu is largely modeled on the restaurant menu, which differs from the other Chef's Tables that I had been able to test on other companies, since these meals were then completely independent from any restaurant on board.
The service is worthy of a great restaurant and everyone takes great care of the guests. And at least some servers spoke French, which is generally not the case in so-called "French" restaurants on most companies.
It should be noted that to the various prices announced (rates for the month of June 2022), the service (18%) and the tax (in the Mediterranean, for cruises departing from Spain in any case), of 10% must be added. Pay attention to the addition, then!
The menu :