Among the specialty restaurants that I was able to try on cruise ships, there is one that I really like: Food Republic. This is both for the quality of its dishes and for its mode of operation based on an electronic menu (on iPad) on which you order yourself.
First seen on Norwegian Escape in 2015, this "a la carte" restaurant can also be found on Joy (Asian version at launch), Bliss and Encore.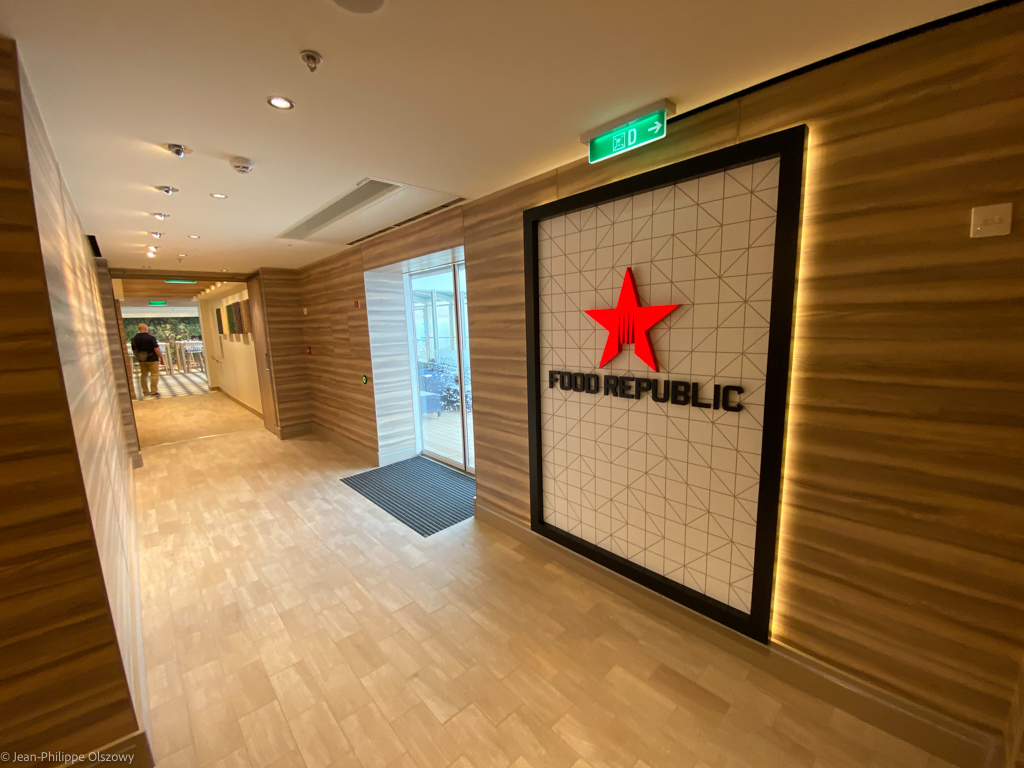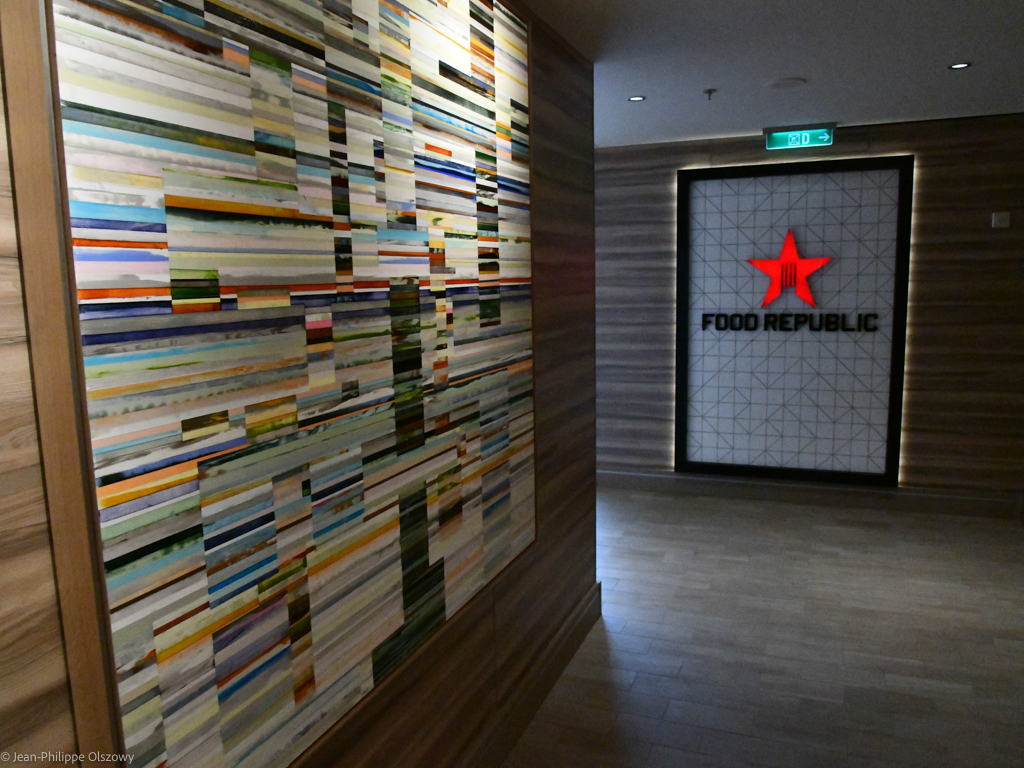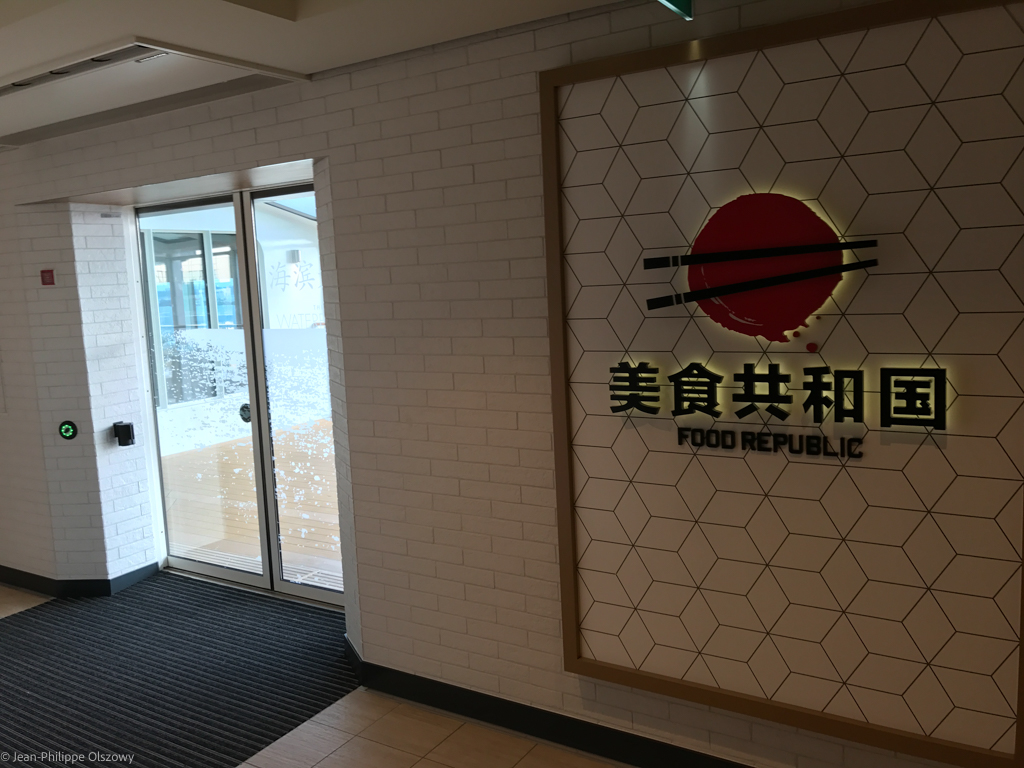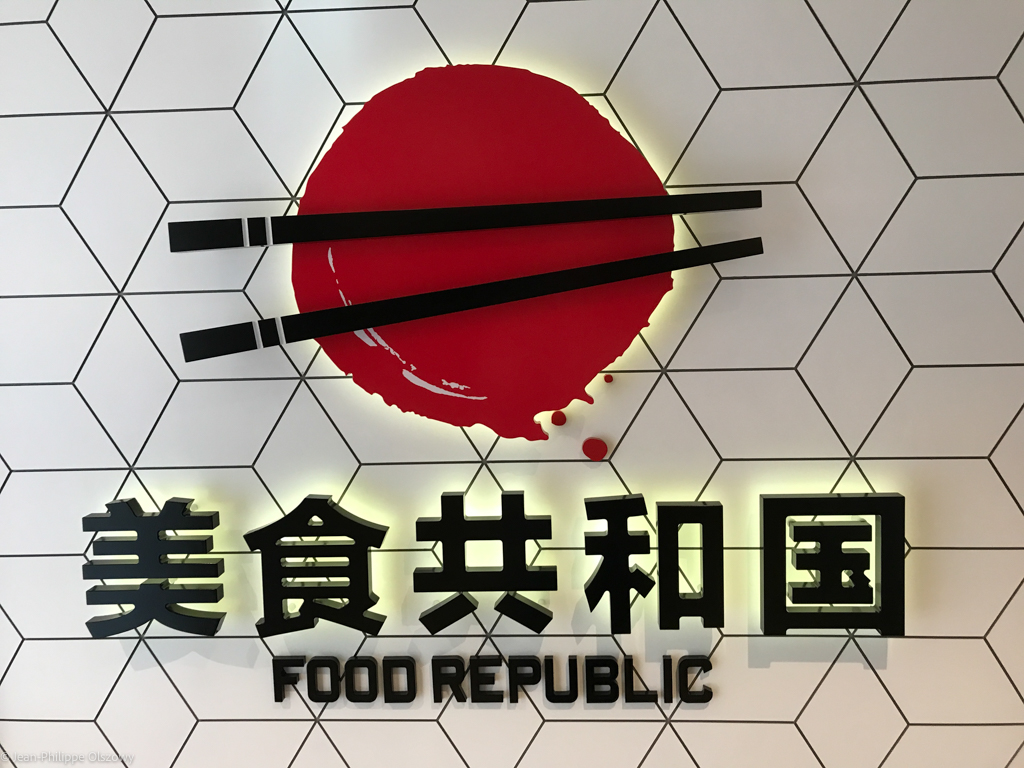 The location on deck 8 towards the front of the boat offers a view of the sea that can be totally captured by sitting on the outward side, bar style. High tables or more classic are also distributed in the restaurant, as well as places in front of the kitchens, Japanese style, to see the chefs at work.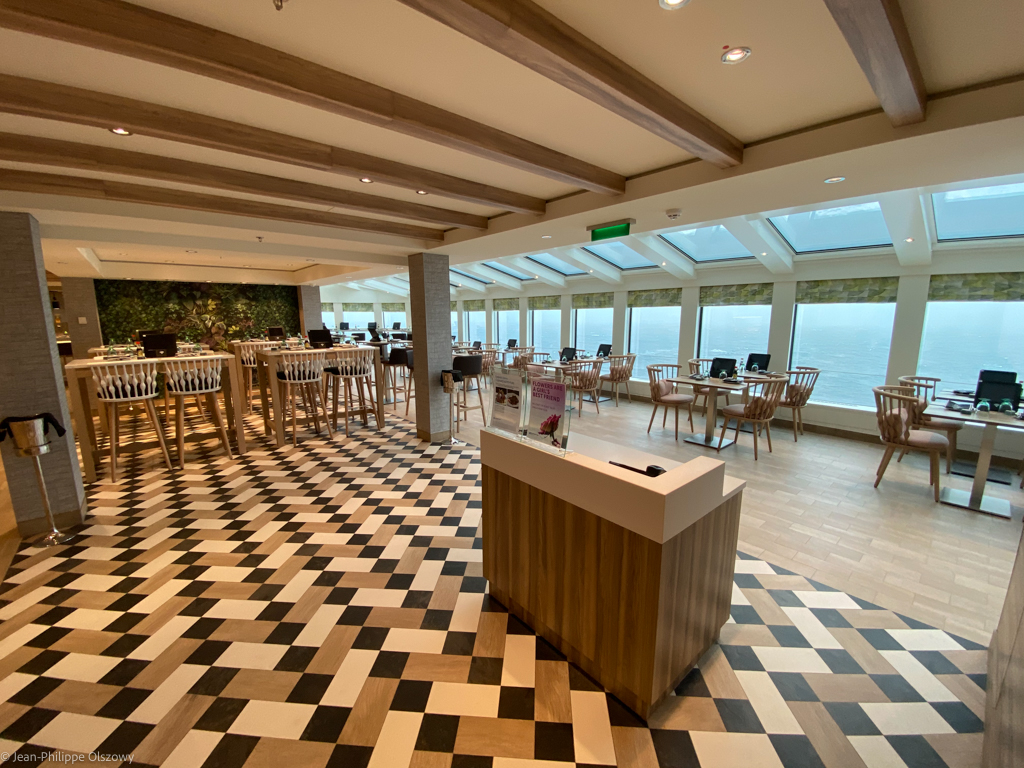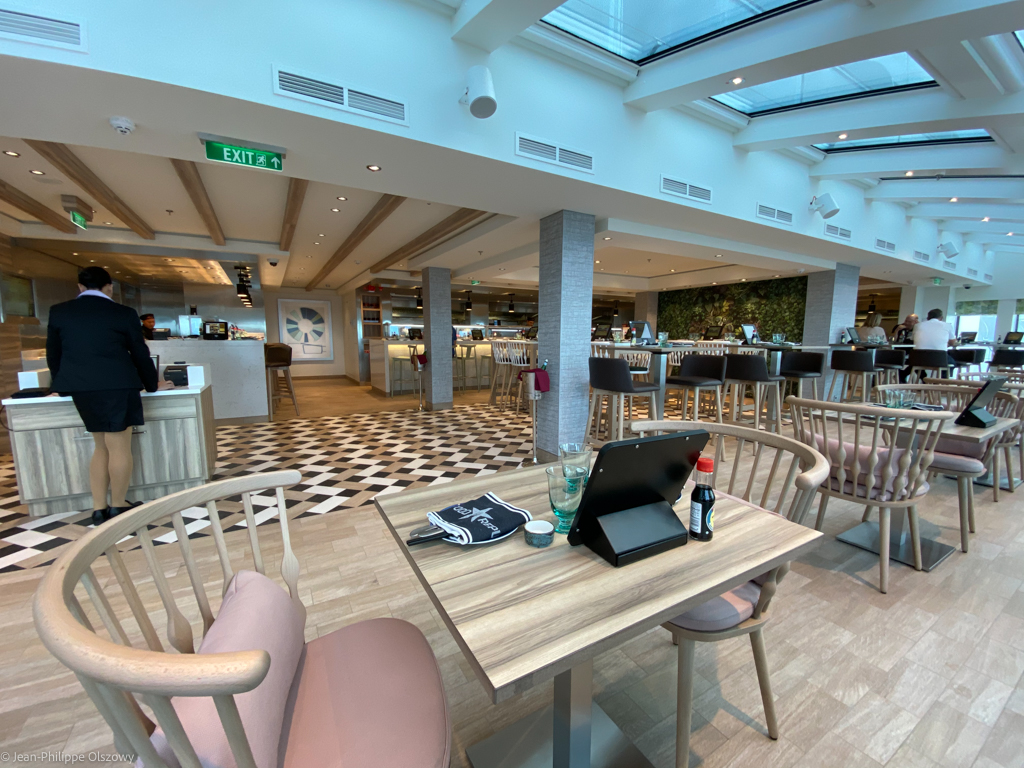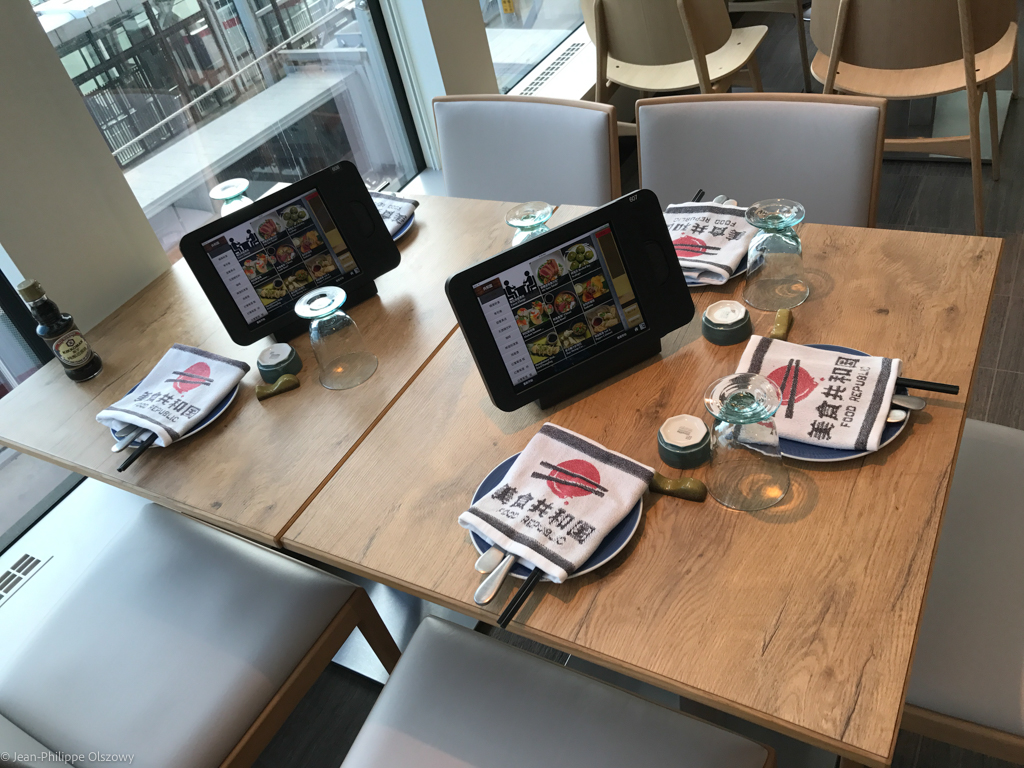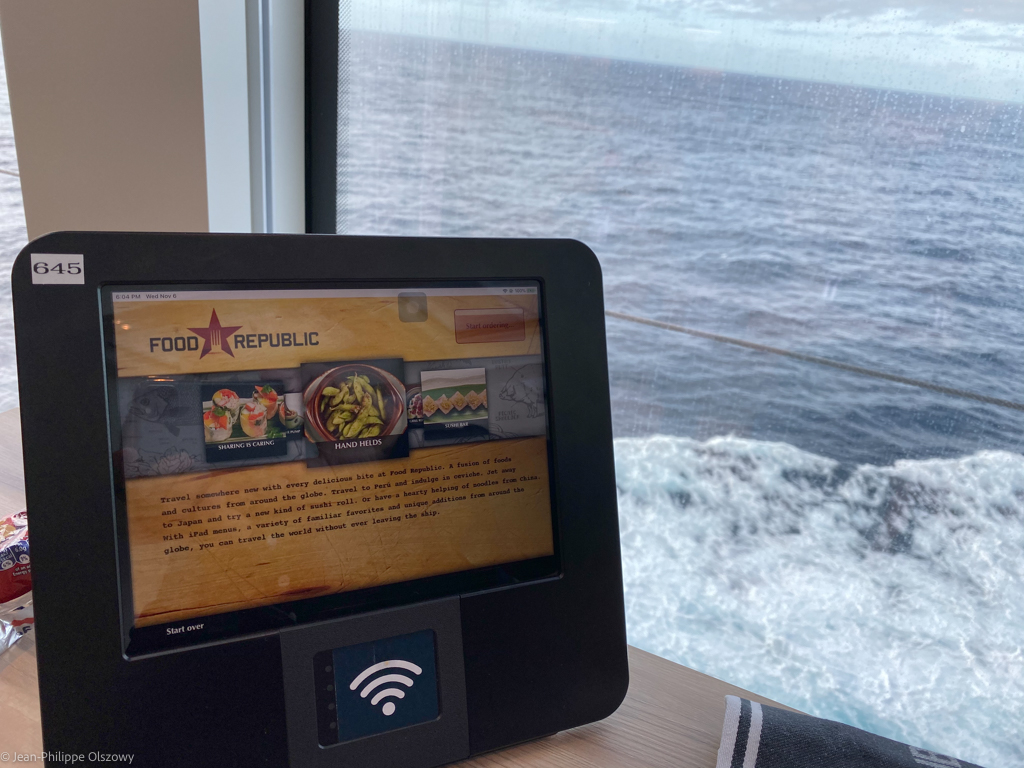 The Food Republic is inspired by mixing gastronomic cultures, much of which is Asian-inspired. An iPad dedicated to the menu allows you to browse through all the choices, by categories, and know the details of each dish. You can add the dishes you want to taste to a basket, website style, and when you decide, order. You swipe your "key card", you sign, and you give your year of birth as proof of identity … the order is launched!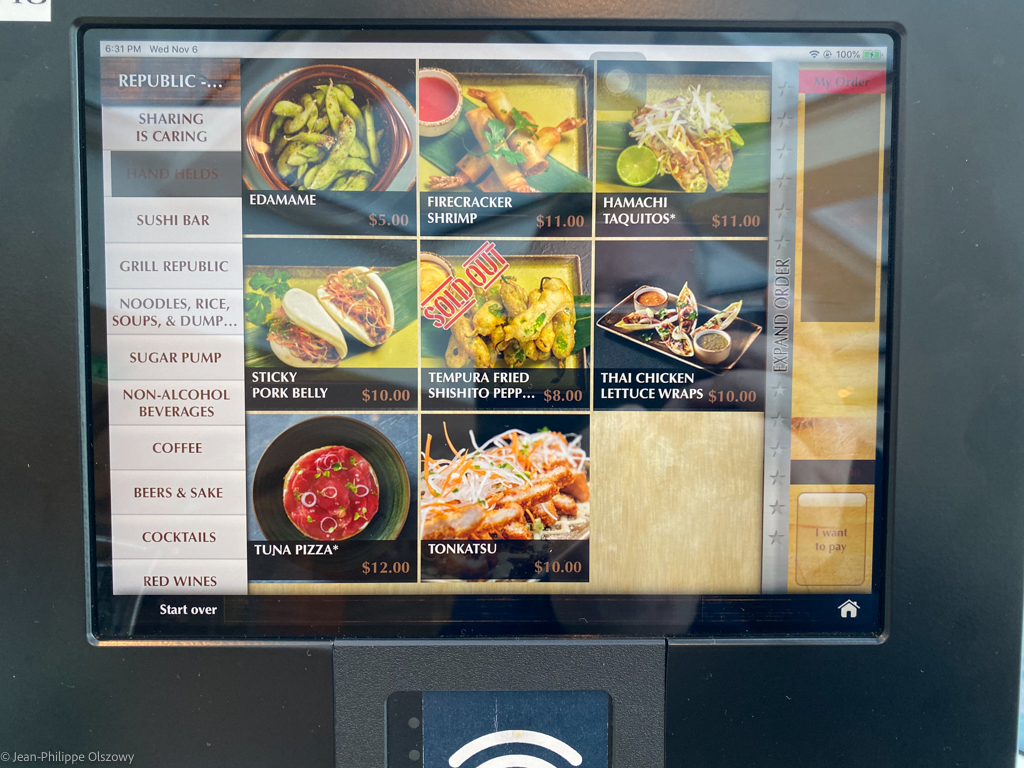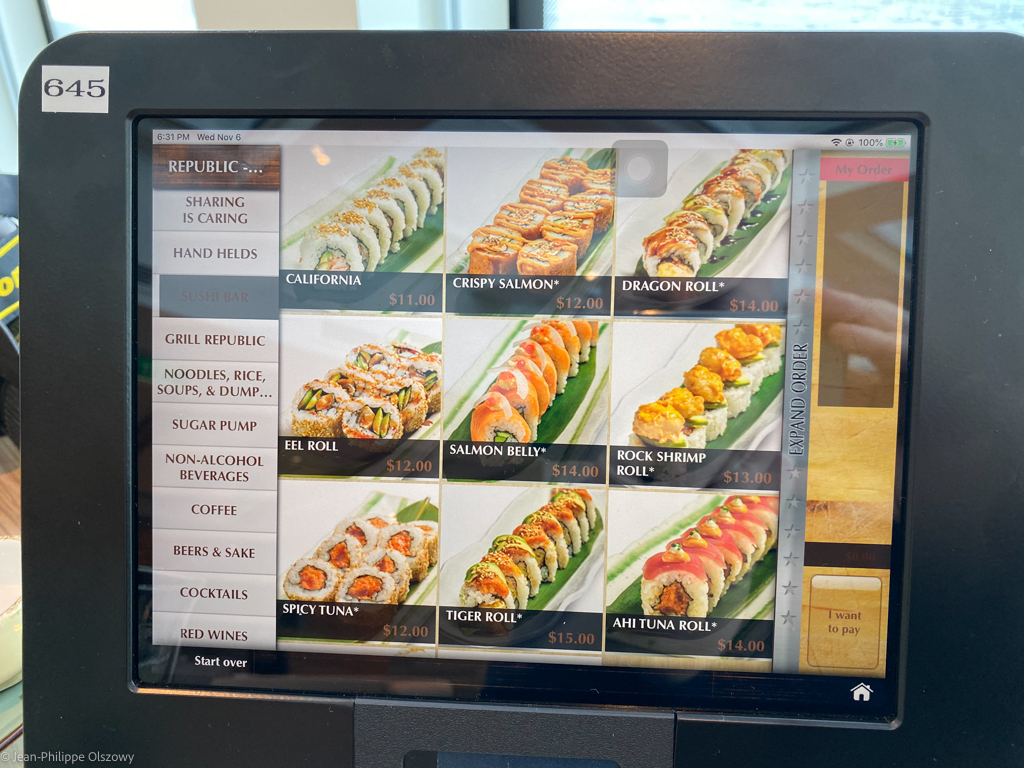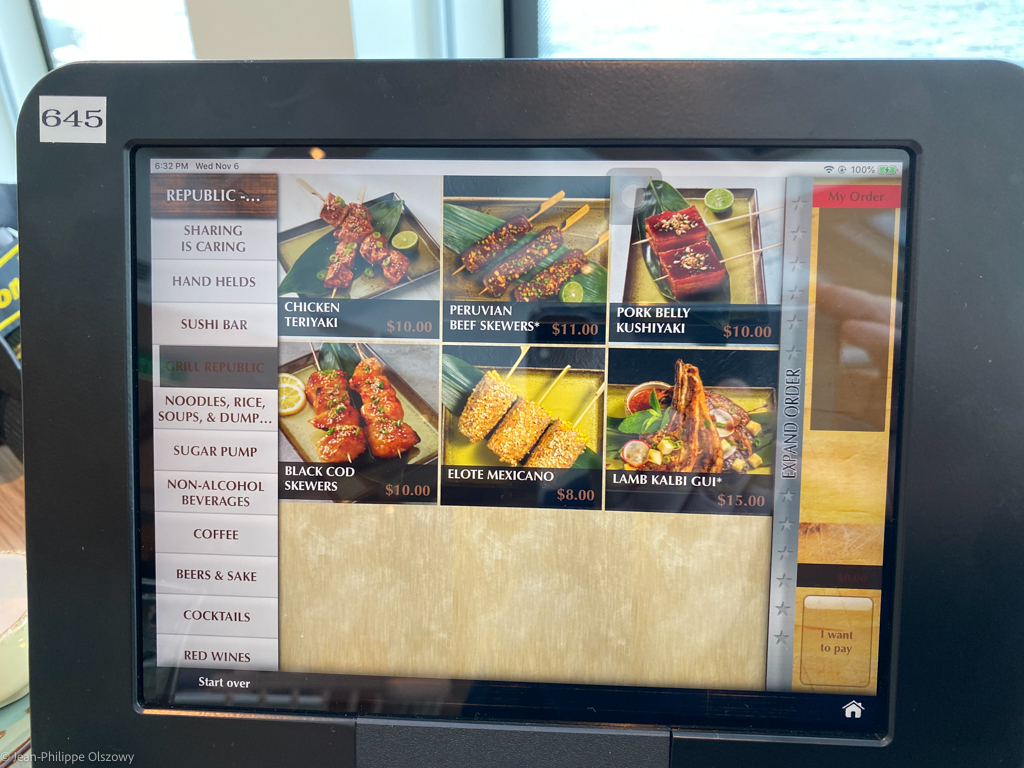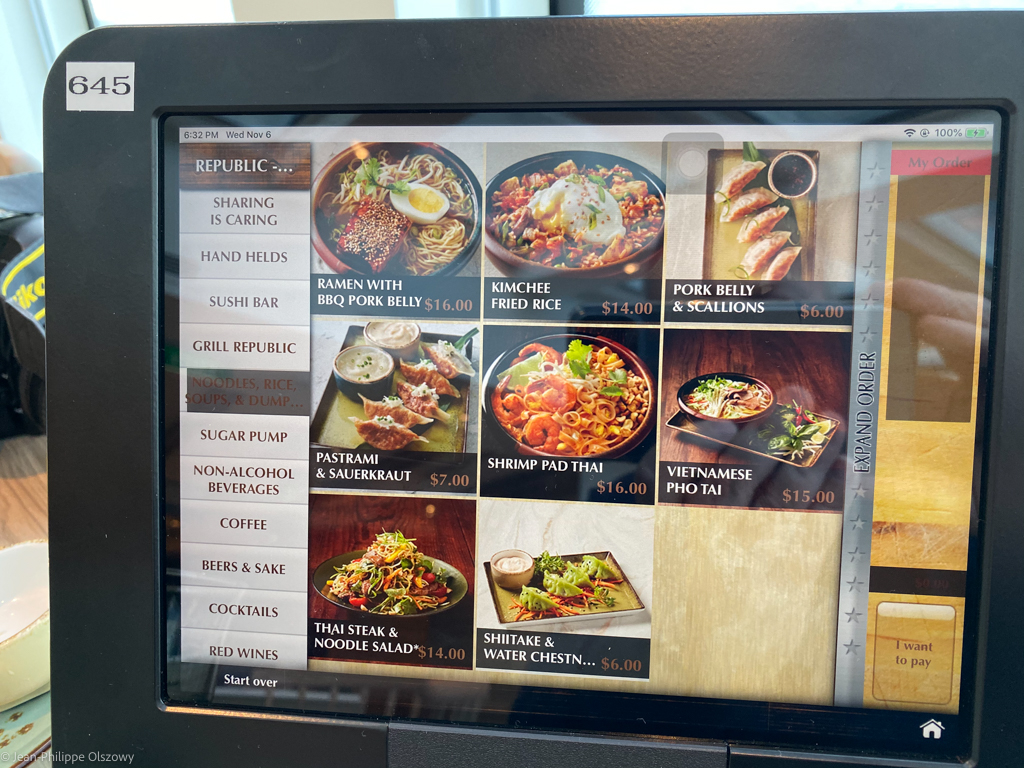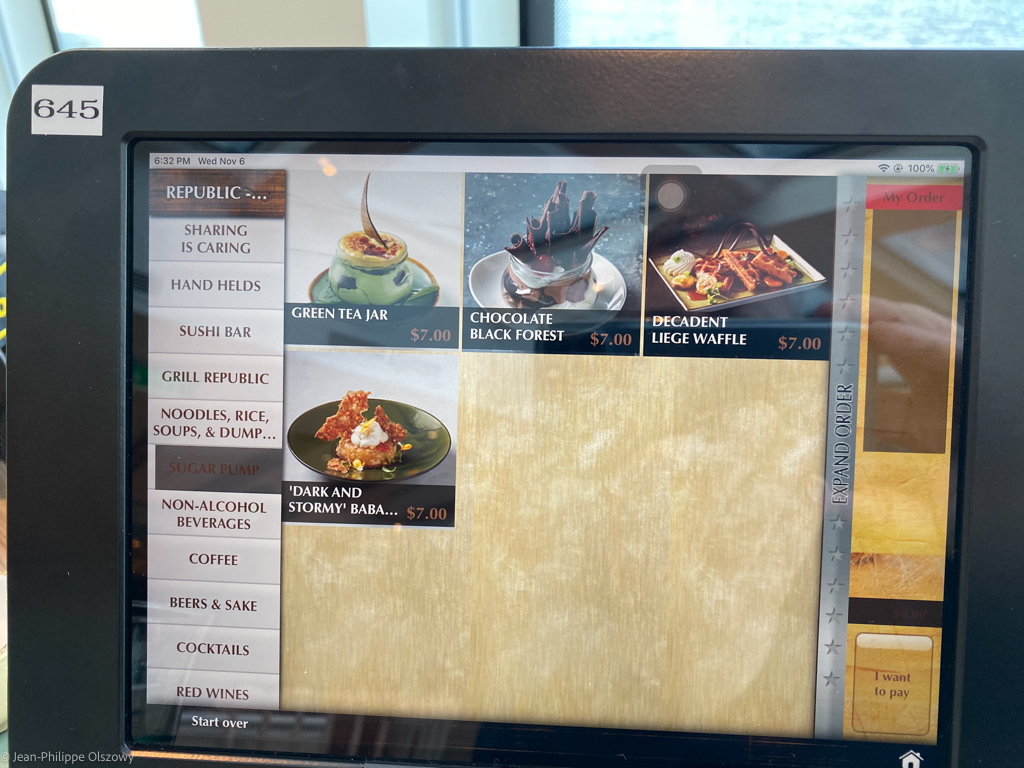 Some examples of dish details …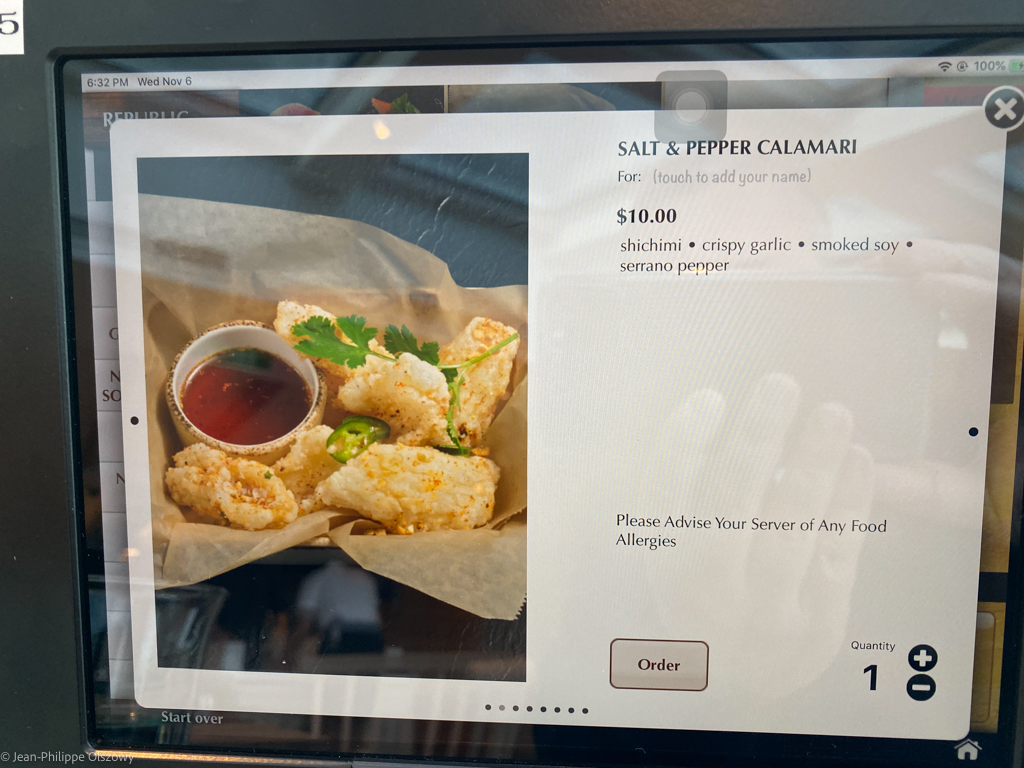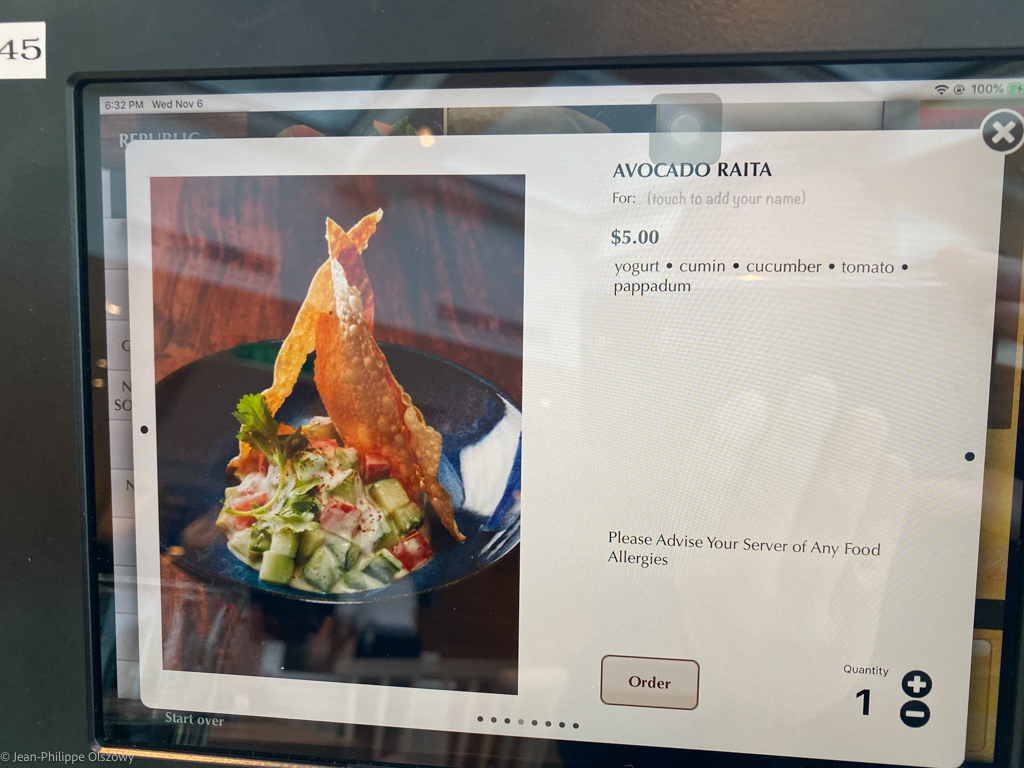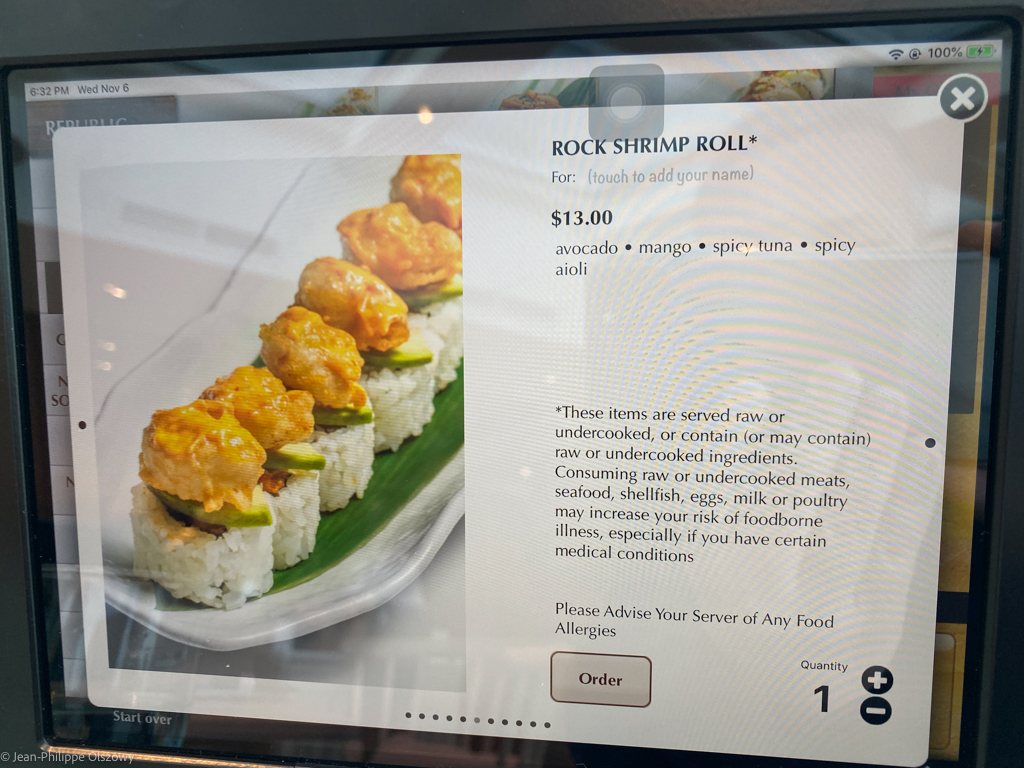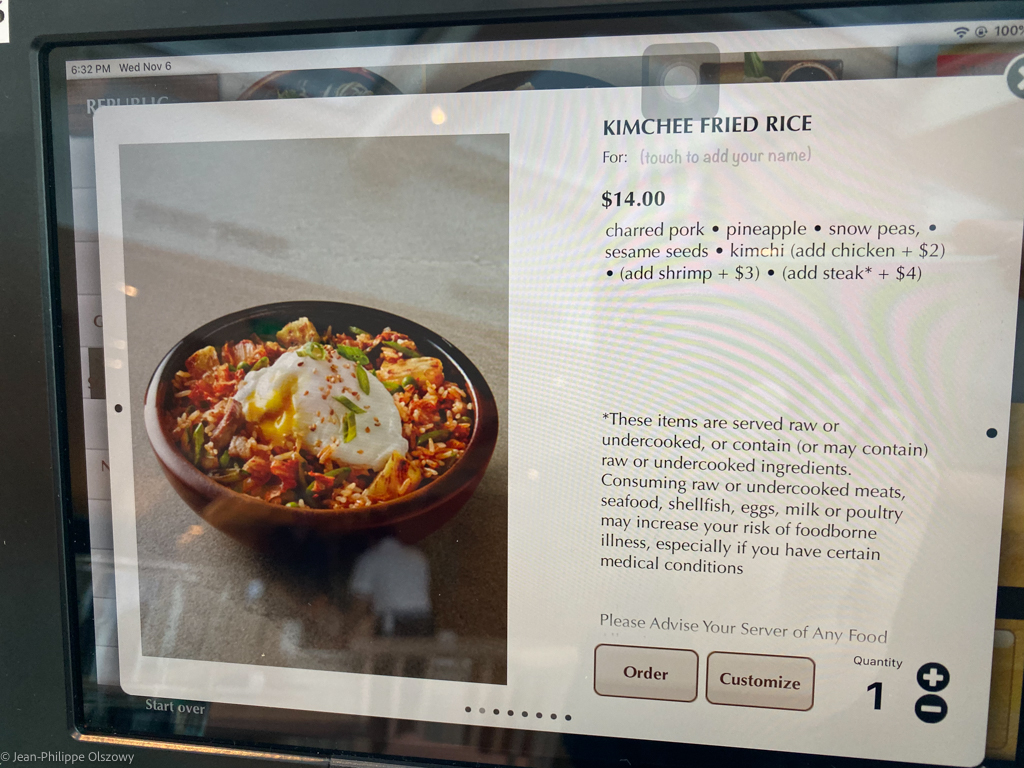 The dishes arrive quickly, cold or hot, depending on the recipes. I have tested the consistency of quality on the 4 ships offering this restaurant (Escape, Joy, Bliss and Encore).
Below are photos of the dishes we were able to taste during the various cruises on these 4 ships. Yes, the Food Republic has become a must for me!
First a few cold dishes …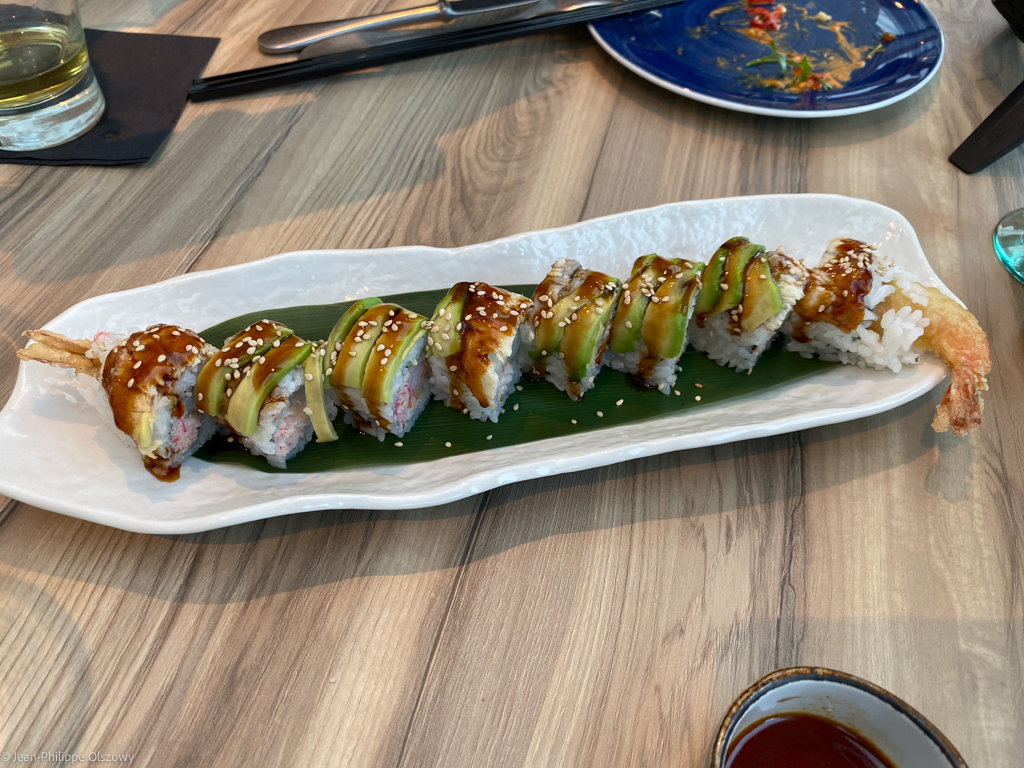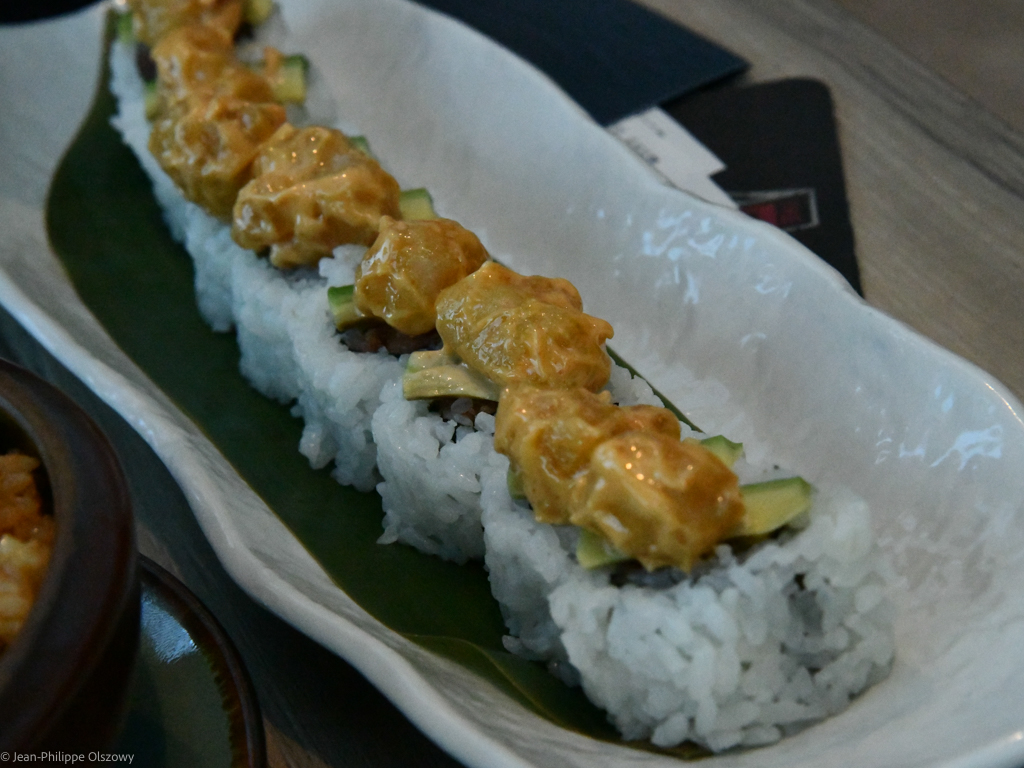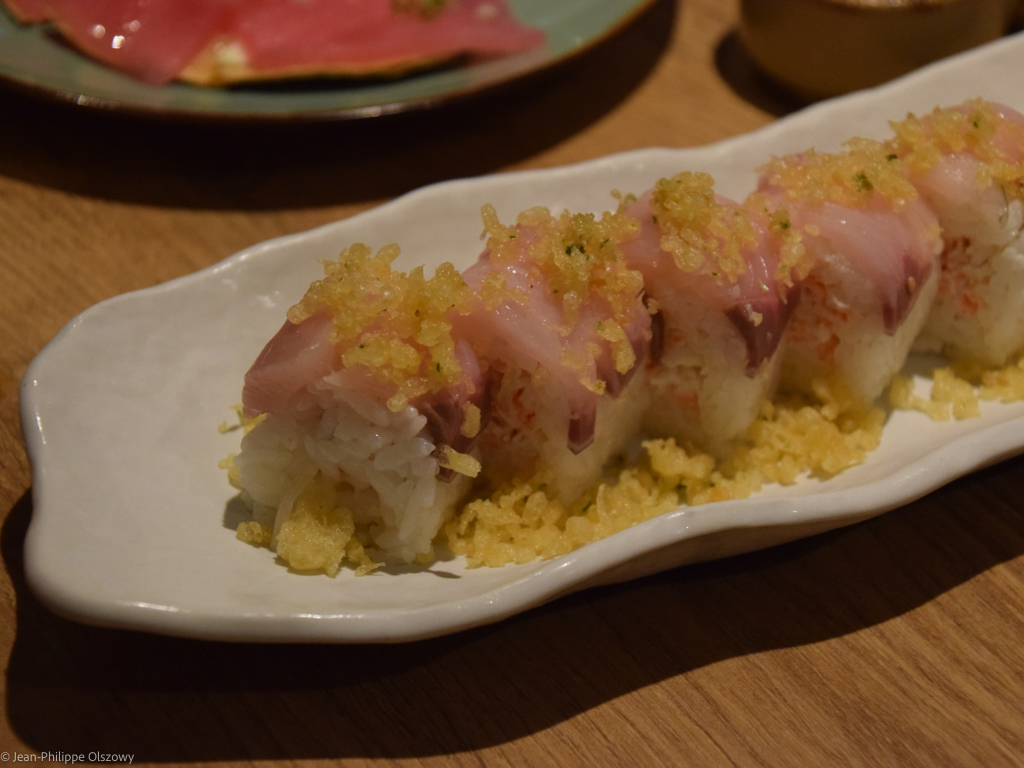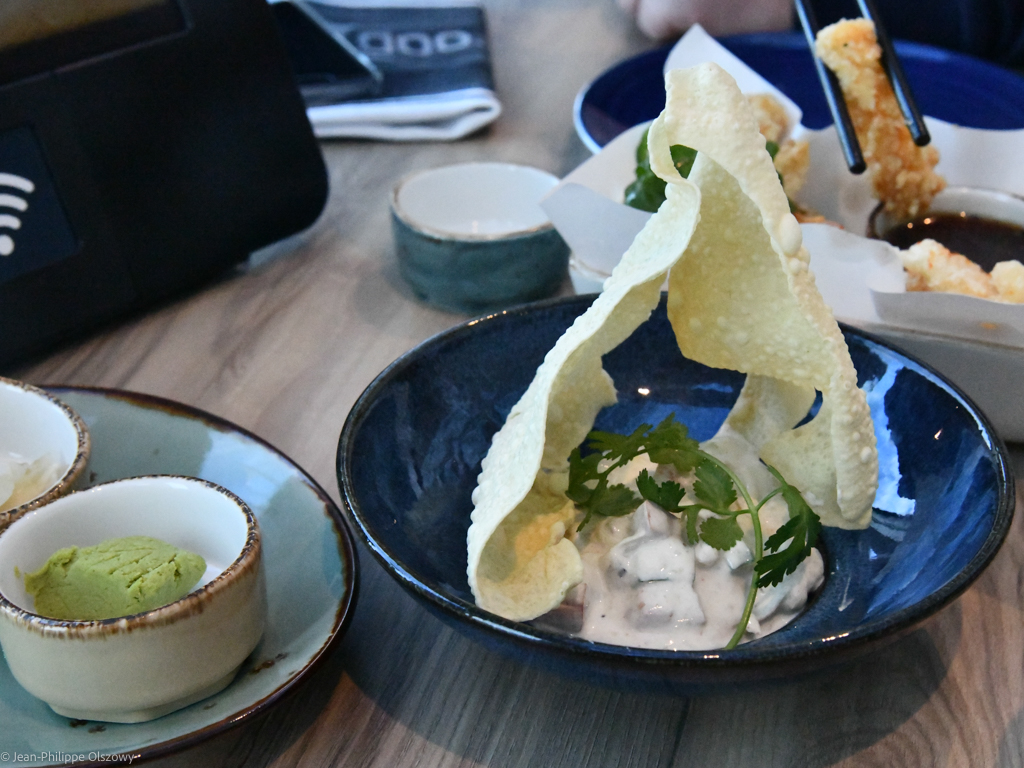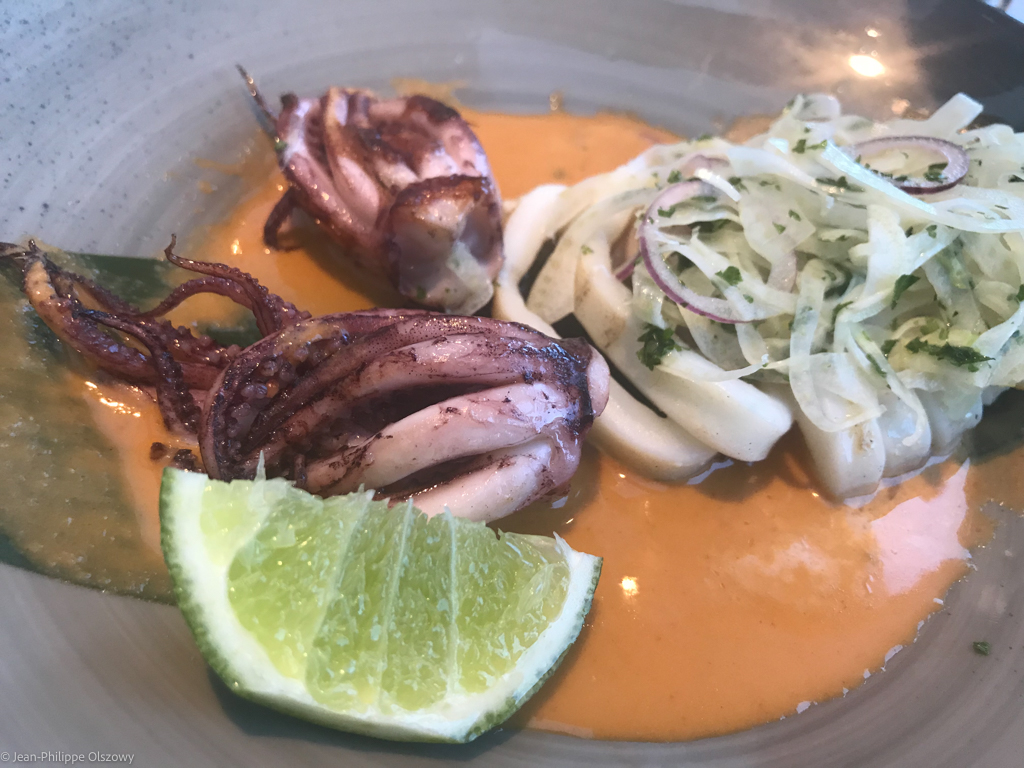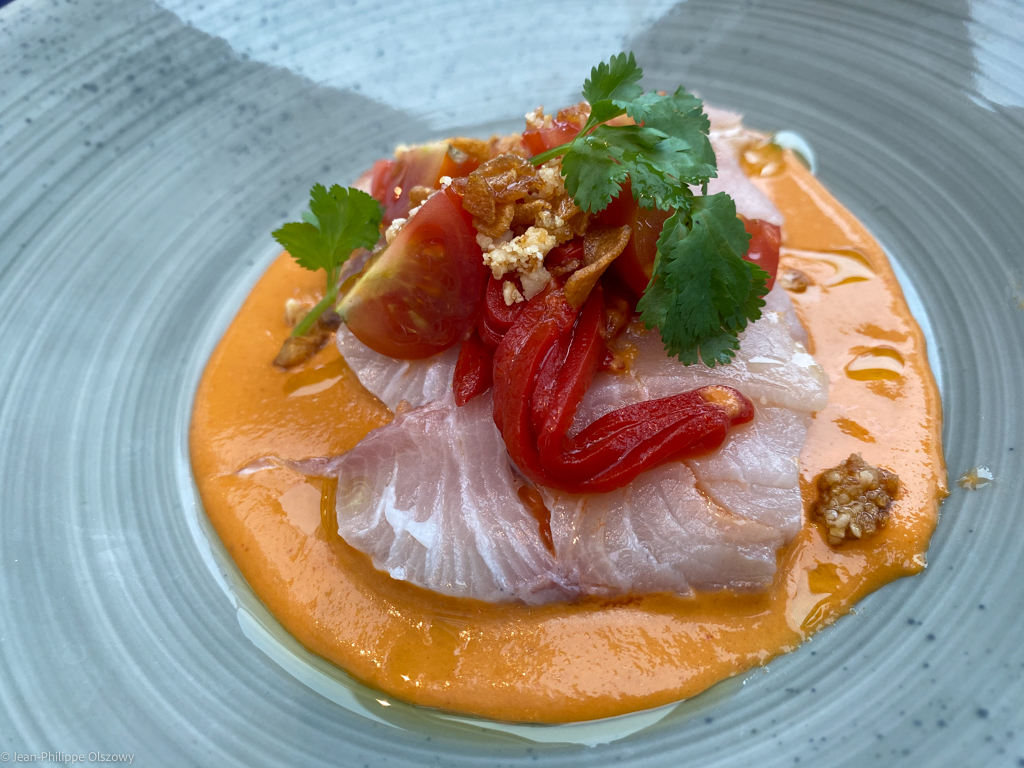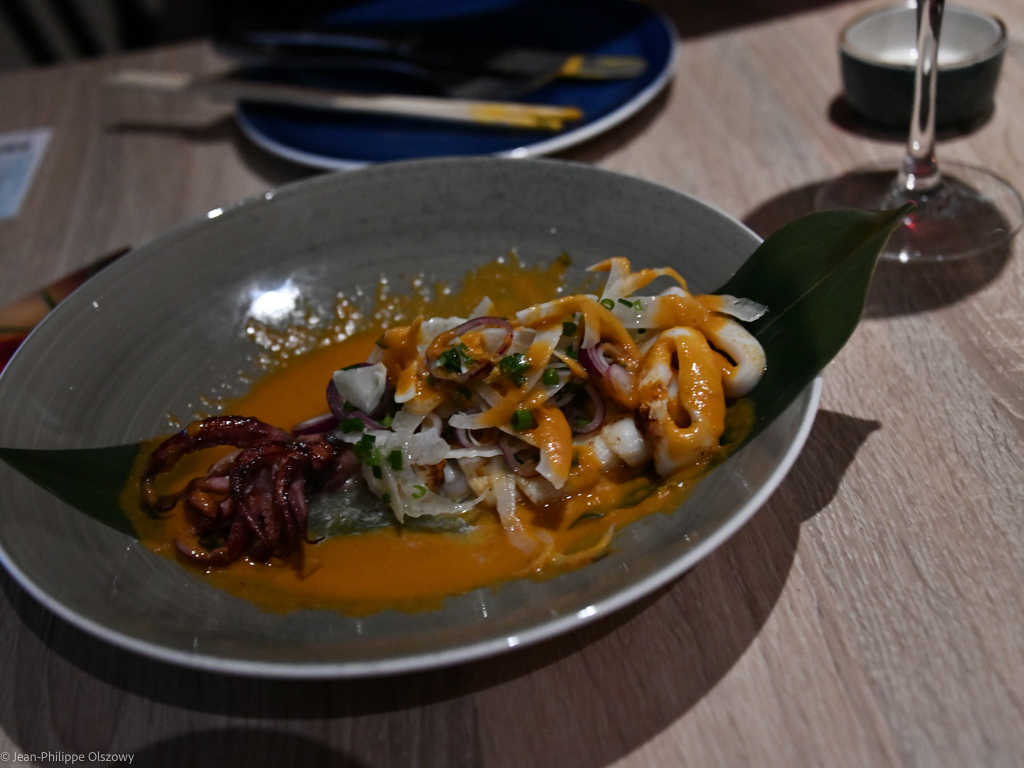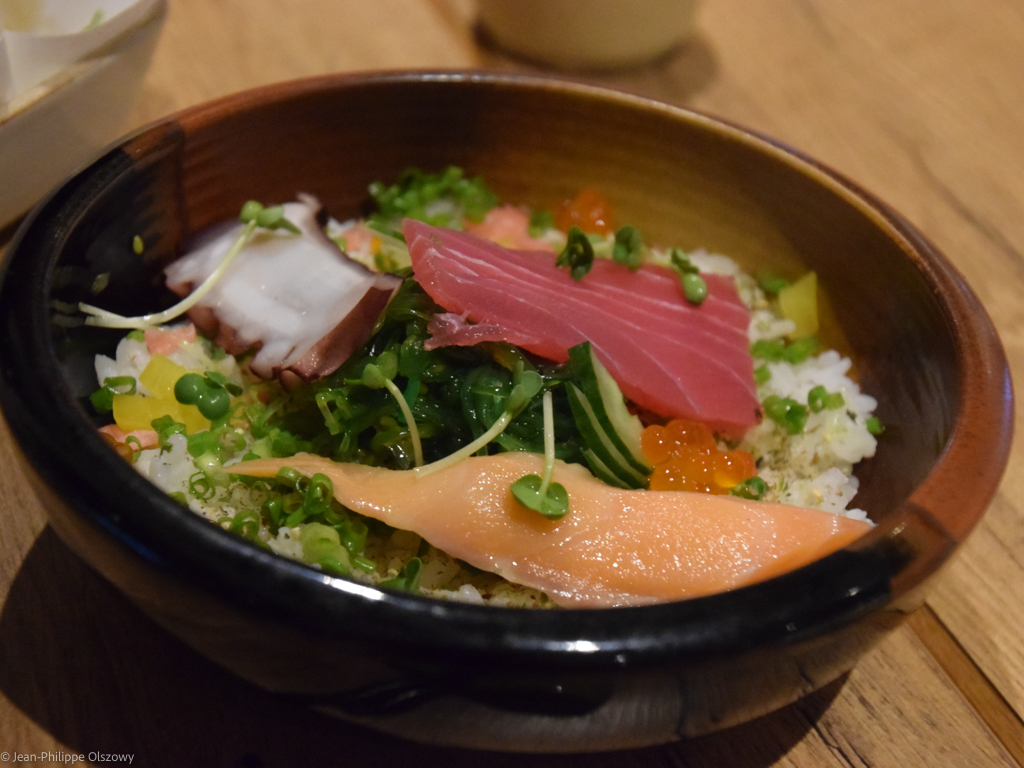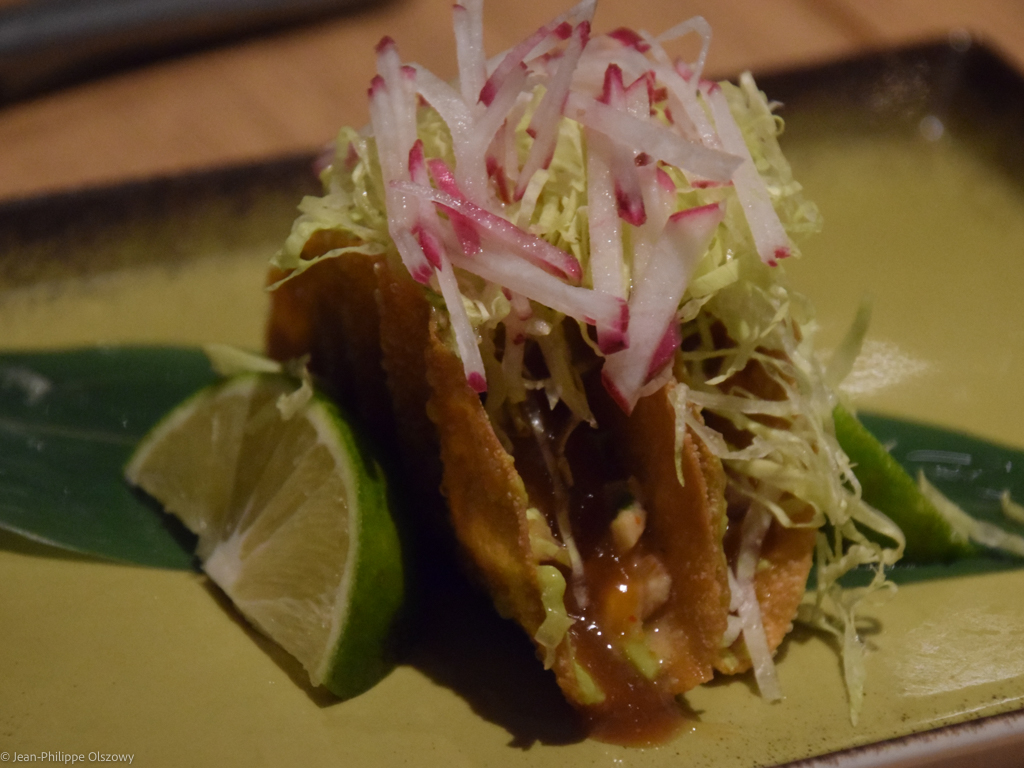 And some hot dishes …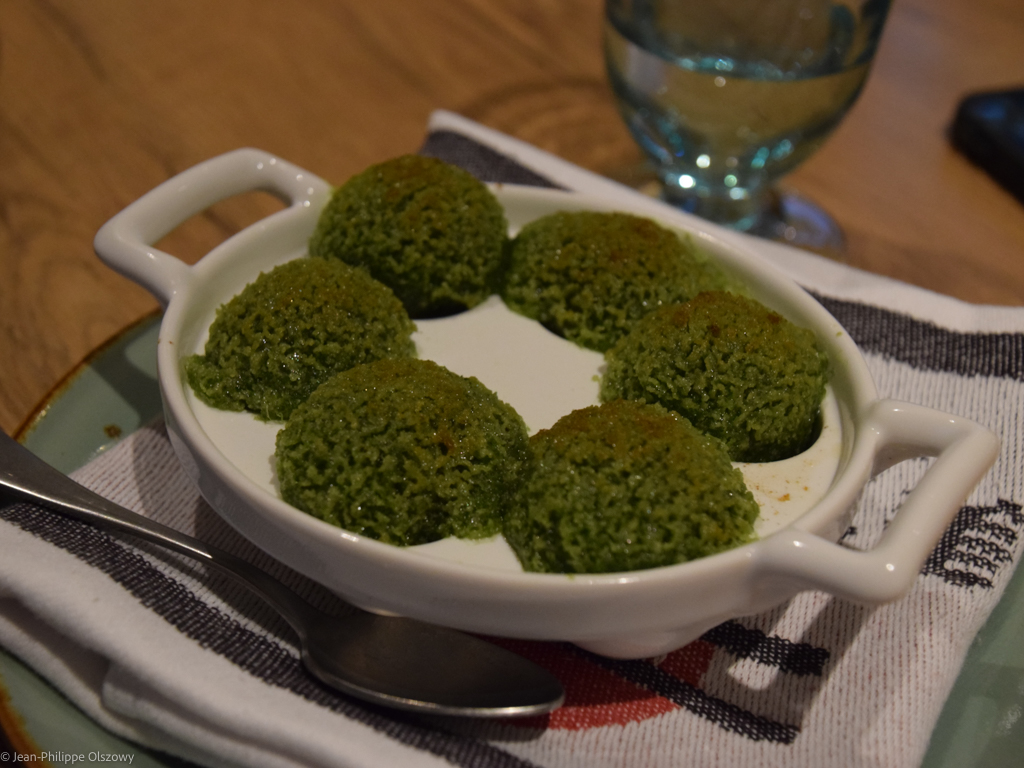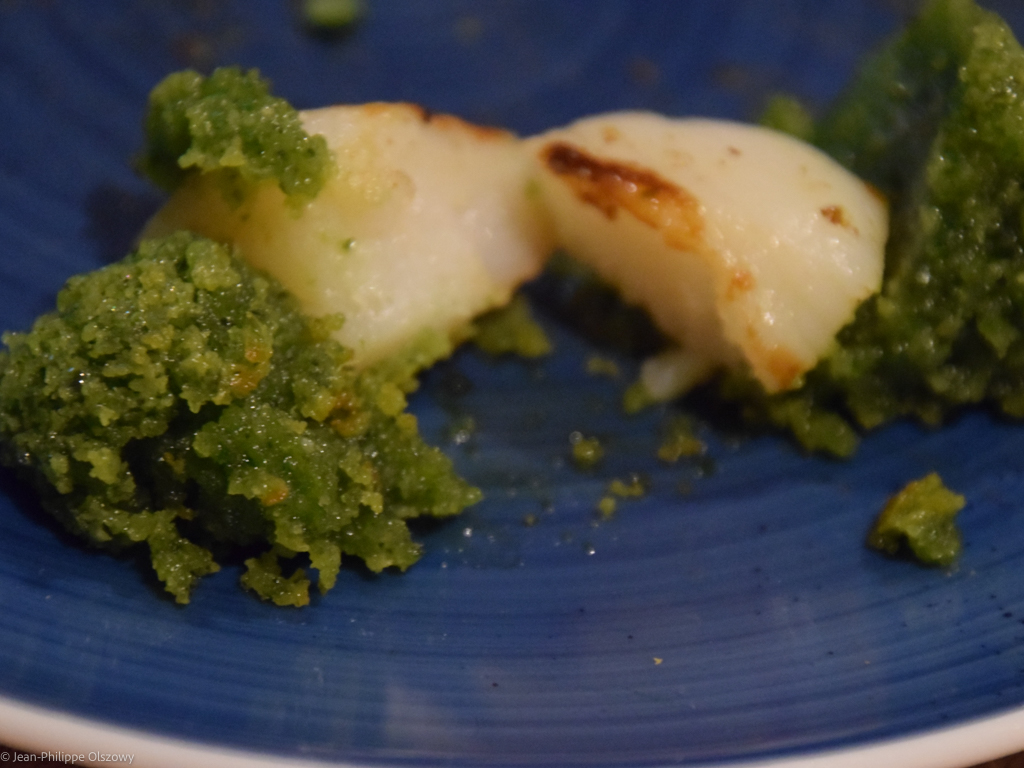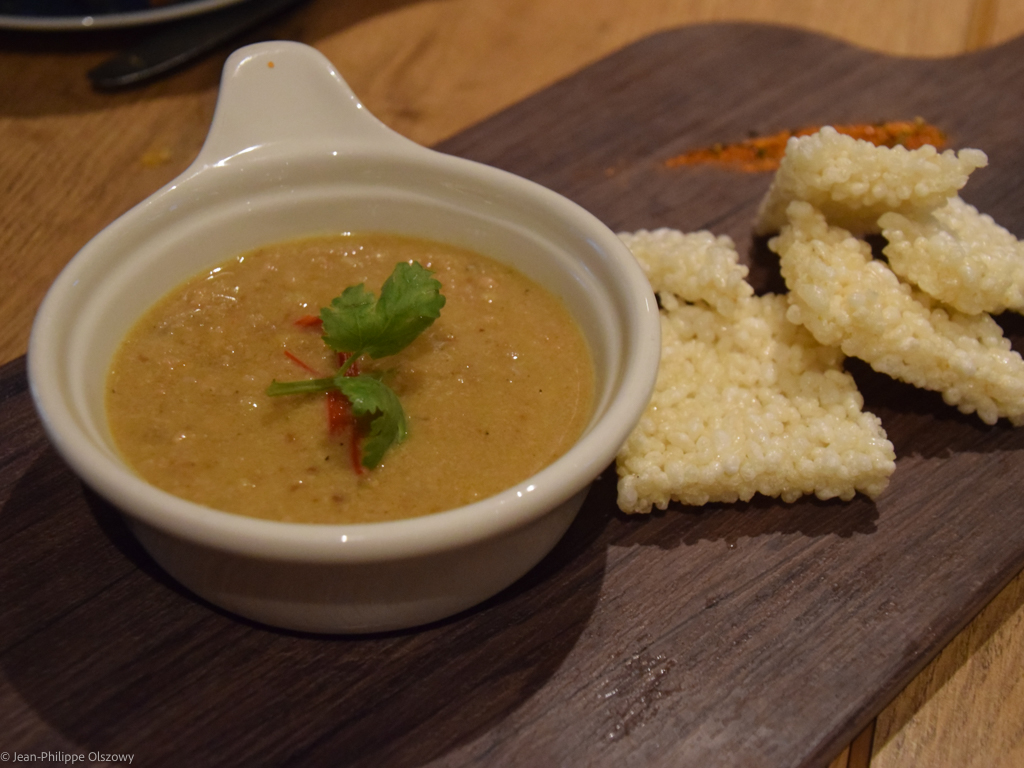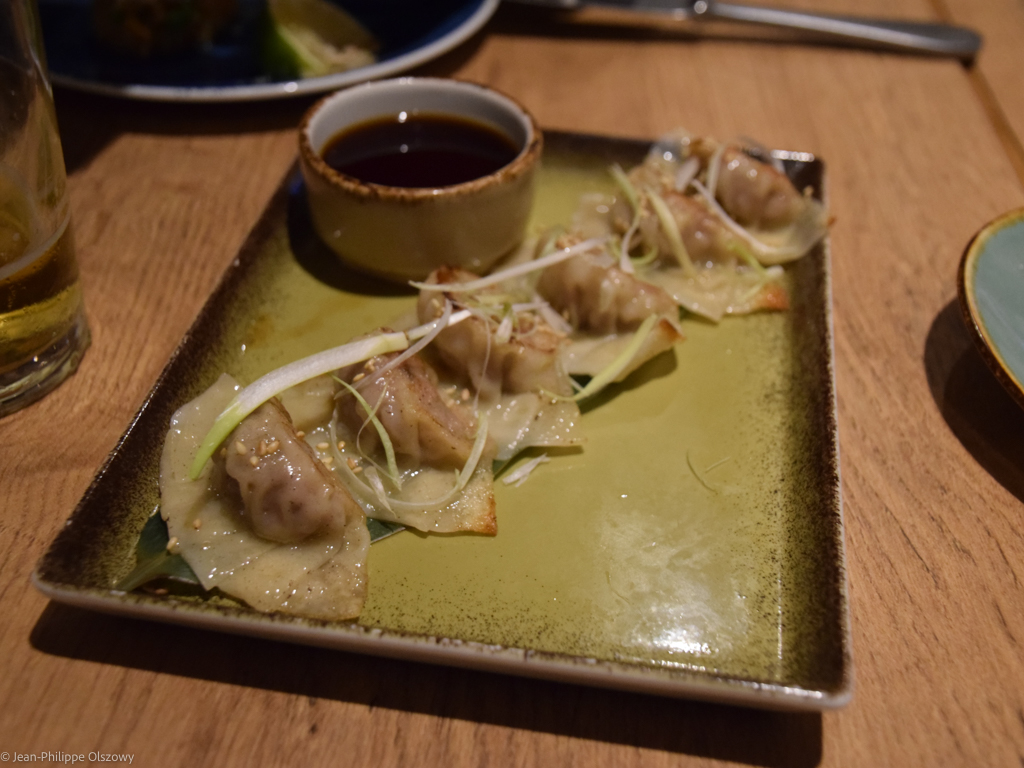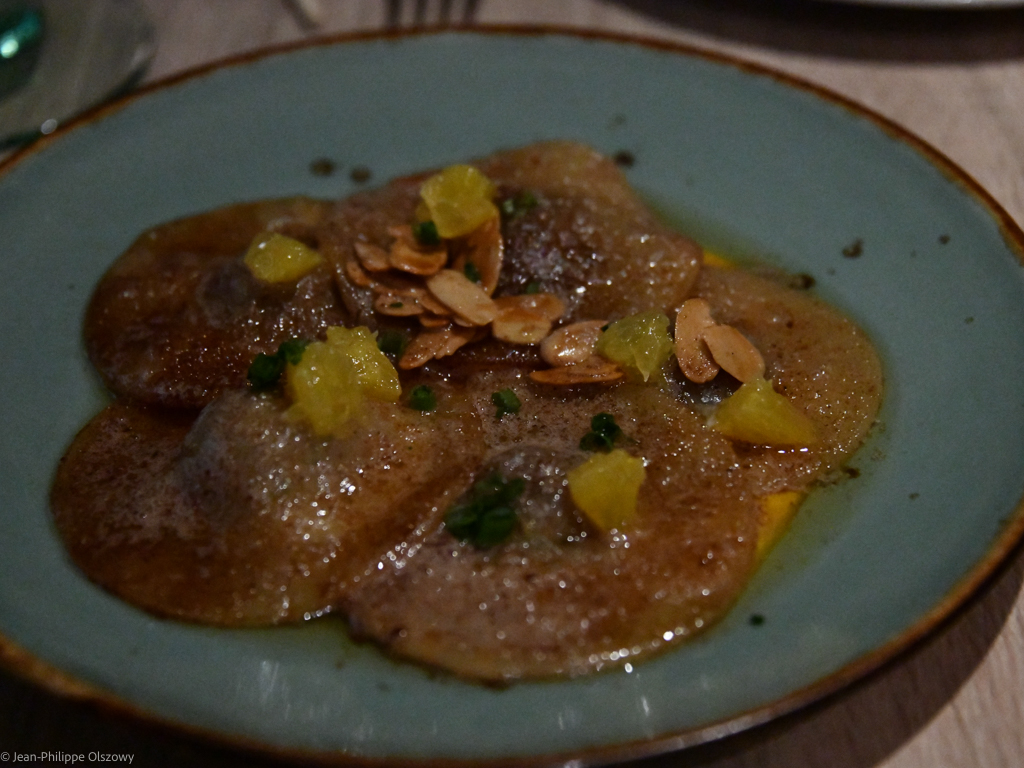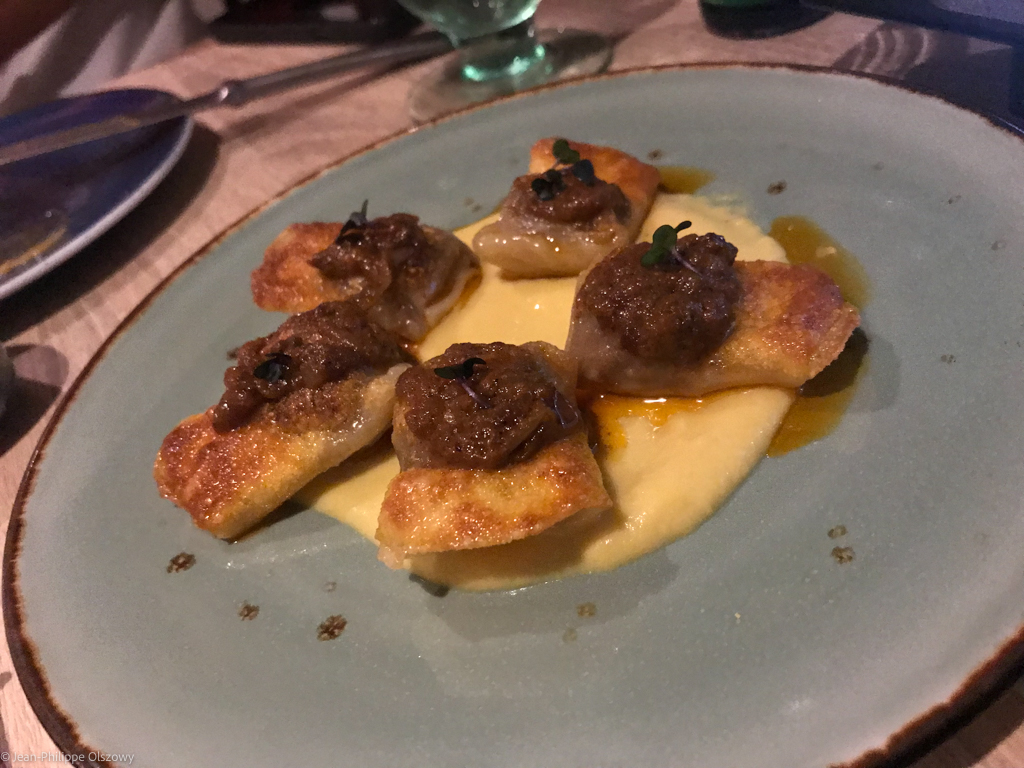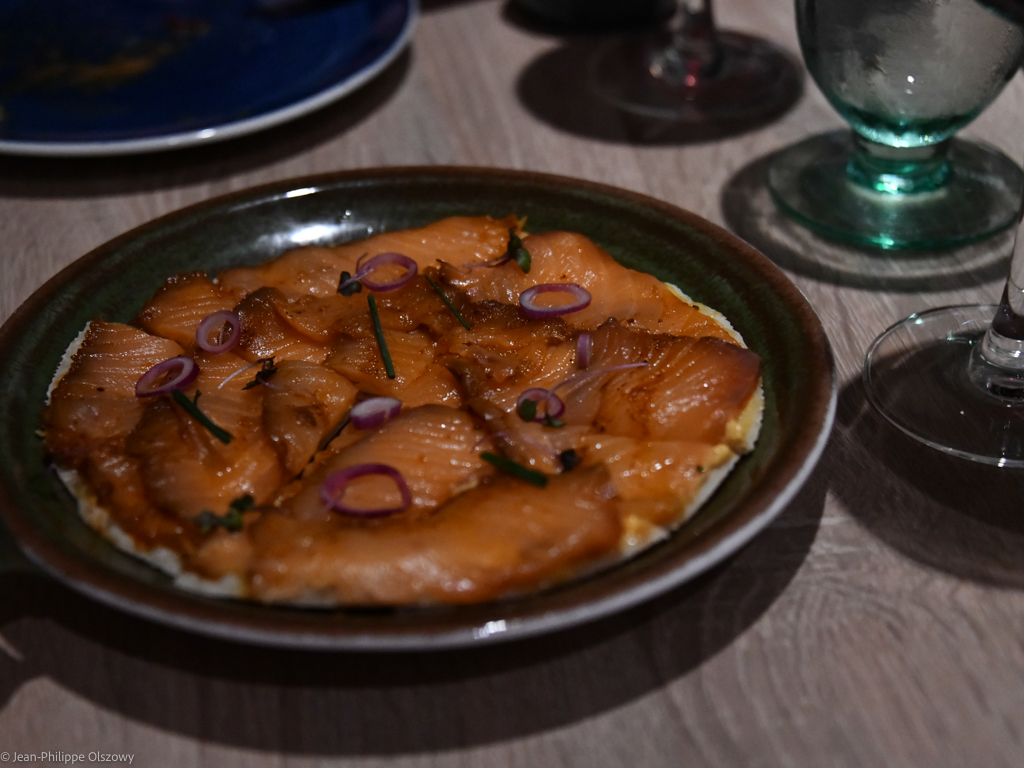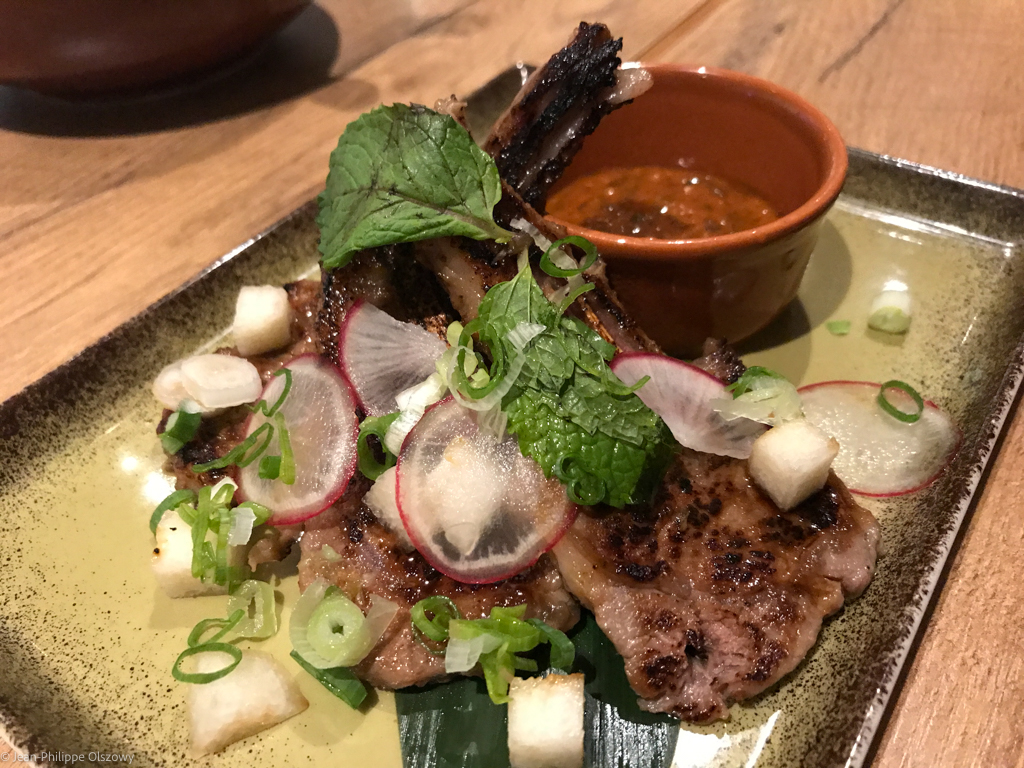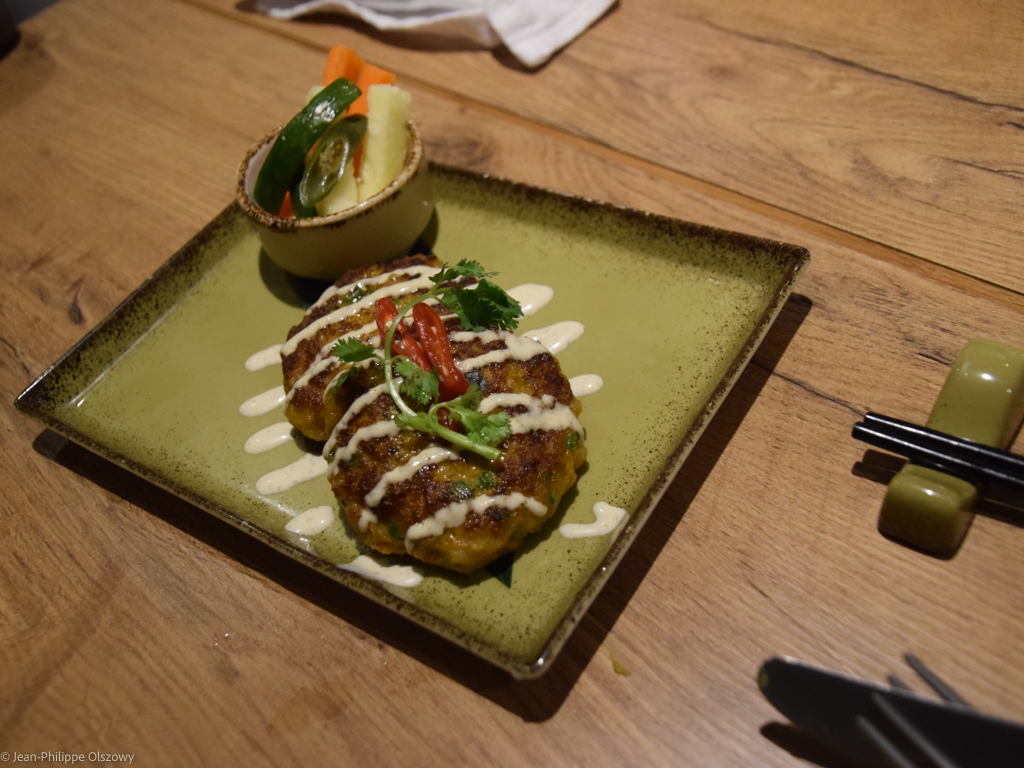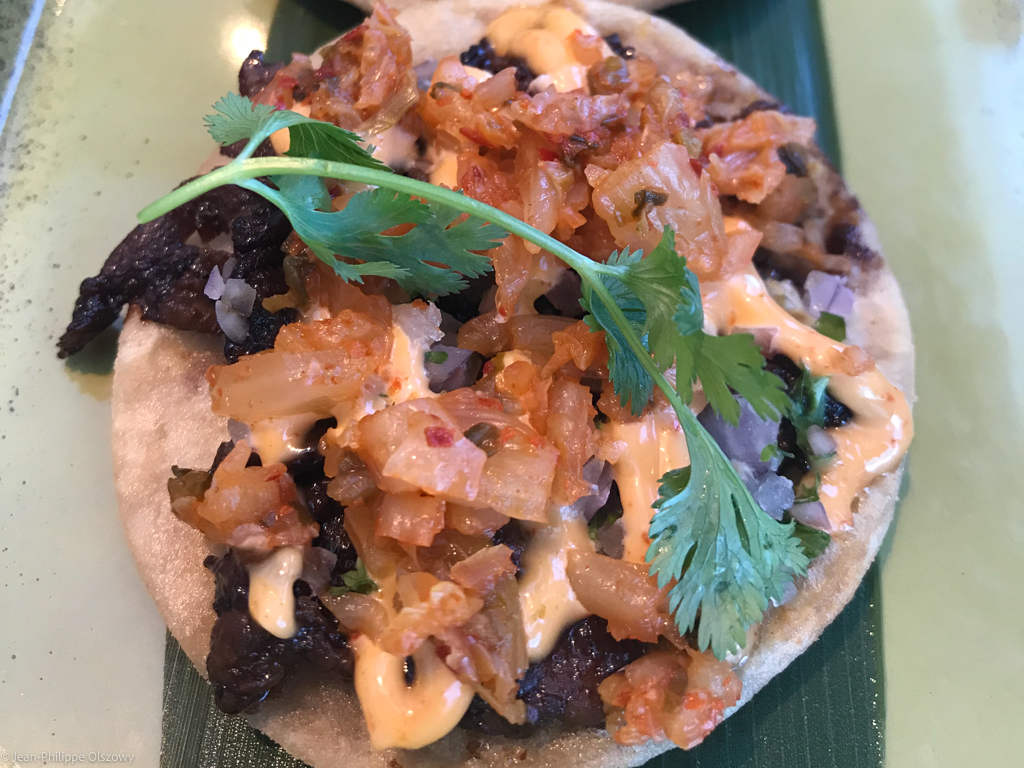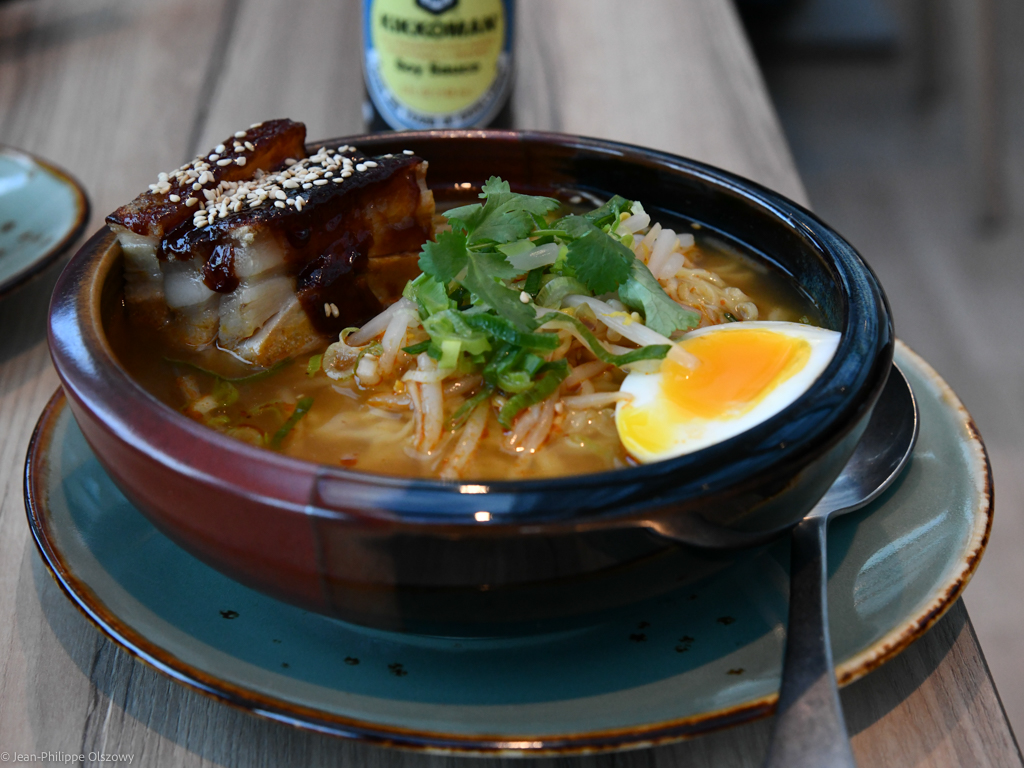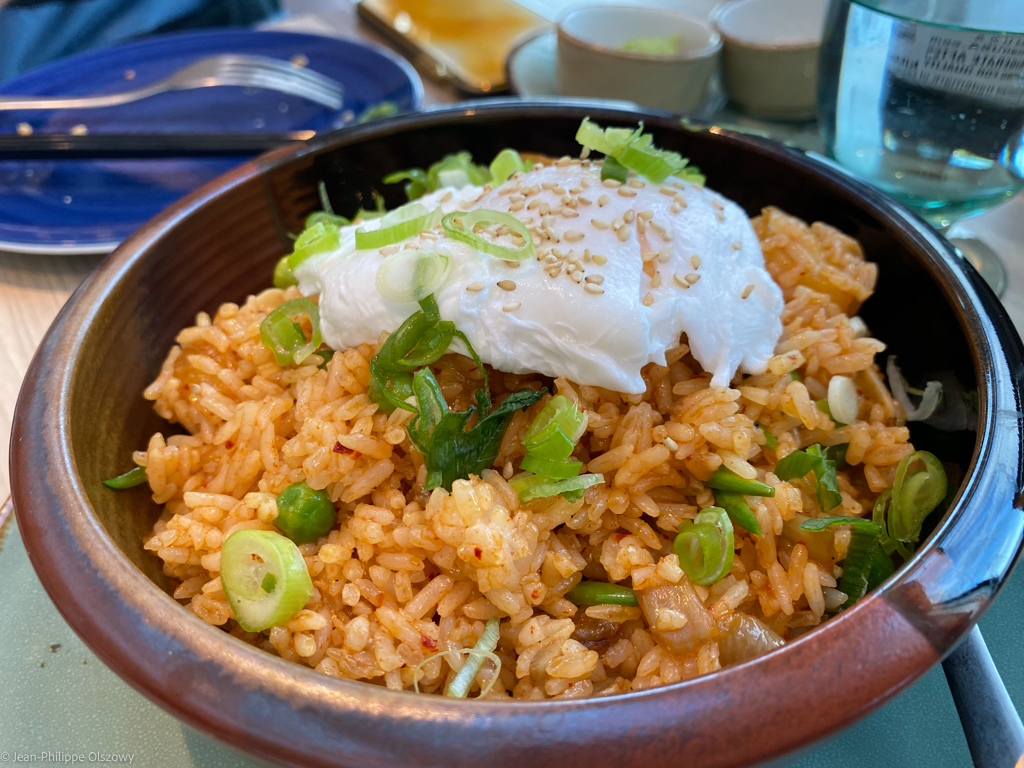 And I only put one dessert (green tea jar), because it's a killer!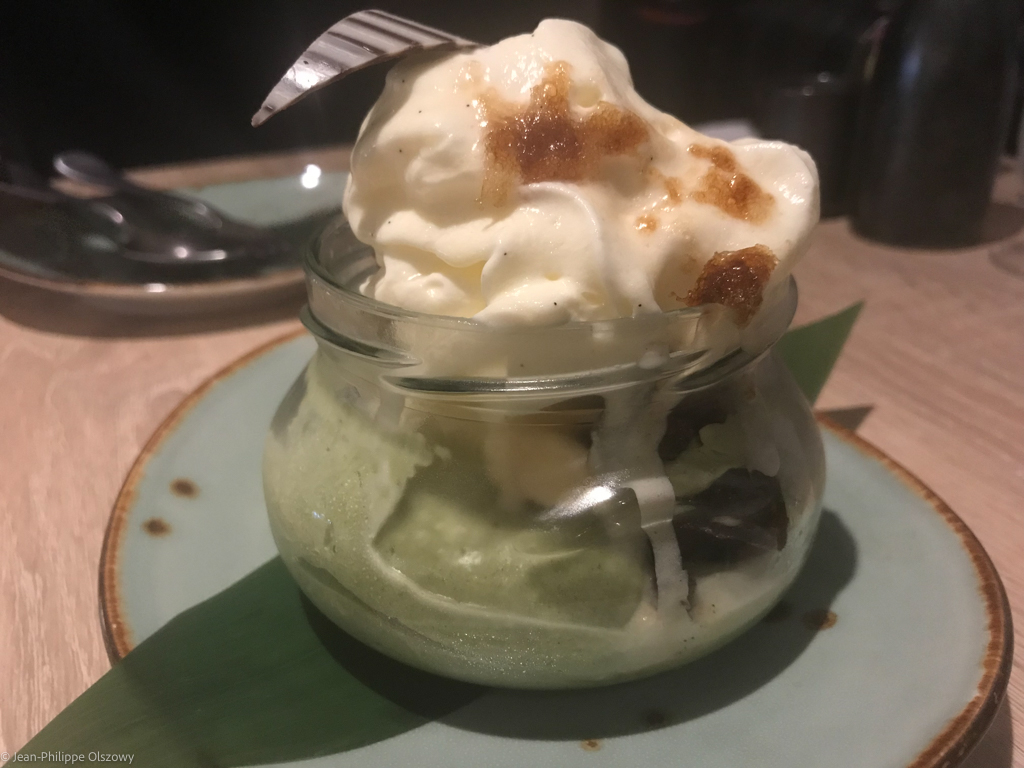 The prices are quite variable, depending on the dishes. It's quite expensive overall but the quality is there, and we travel from dish to dish … The Food Republic is one of my favorite restaurants at sea.
A question that comes up often: is this restaurant included in the "dinning package"? Yes, NCL ended up including it, with a rule: 4 dishes per person maximum … which is enough to already eat well!